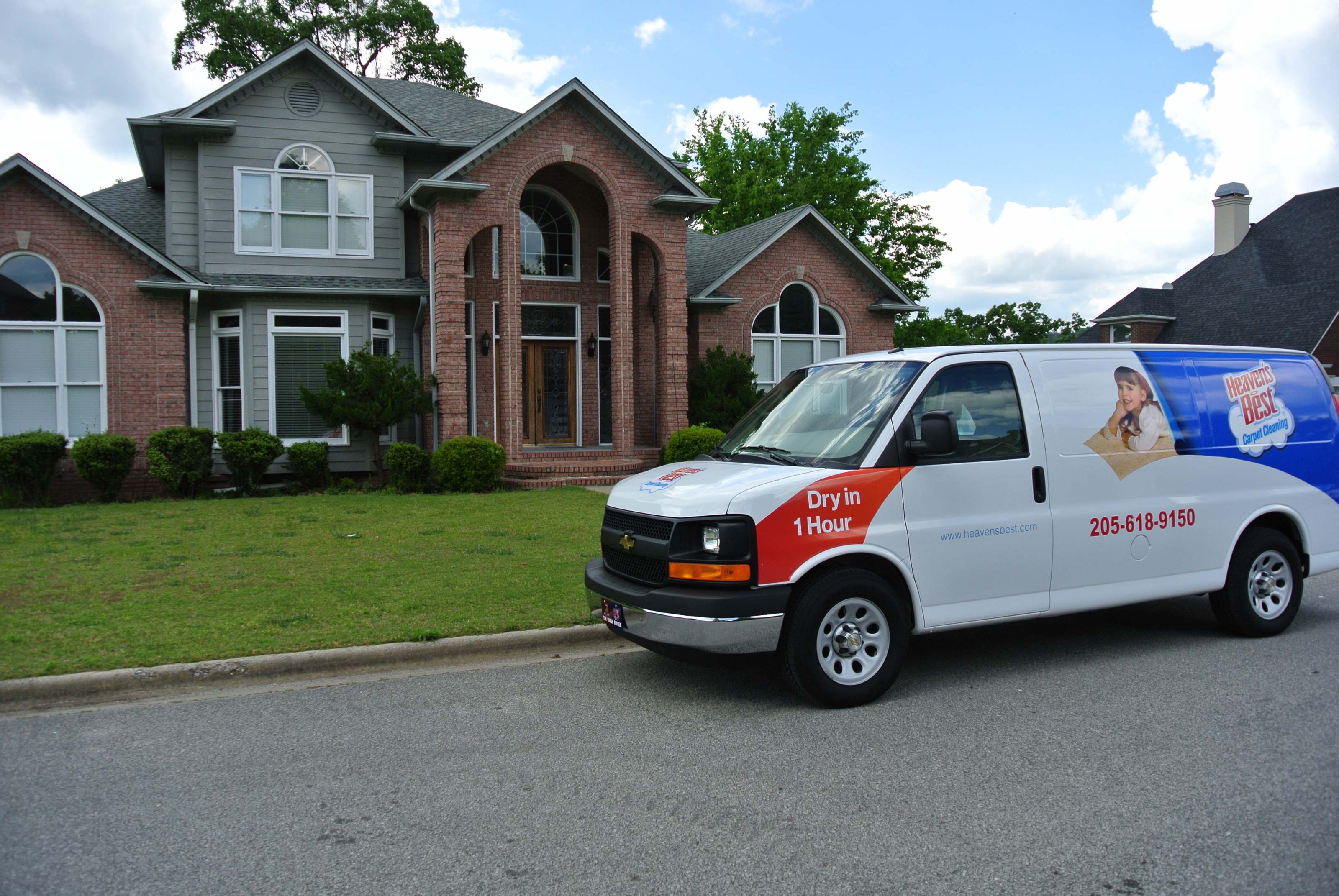 Are you looking for an Expert Carpet, Rug and Upholstery Cleaner in Birmingham AL? If so, then look for the Heaven's Best Van! You may have seen our van around town. The photo above shows our van at one of our customer's home in Hoover. When it comes to carpet cleaning, we are the experts! Carpet & Rug cleaning are our specialty! We have the best carpet cleaning solutions, and we know how to clean and deodorize your home using the most current techniques and equipment. Our firm is IICRC (Institute of Inspection, Cleaning and Restoration Certification) certified. This means we are up to date on all the latest products and techniques to clean your home. We use only top of the line equipment and cleaning solutions, so we can clean quickly, efficiently and professionally. This means our services are affordable and your carpets will dry fast, in about 1 hour!
With Fall coming soon upon us, it is time for all sorts of entertaining at your home. School events and football games may mean you have more people coming and going from your home. With more traffic, comes more dirt and grime being tracked into your home. So, it is definitely a good time to have your carpets, rugs and upholstery professionally cleaned. One of the easiest ways to achieve this is to call Heaven's Best at (205) 739-1880 in Birmingham, and (205) 618-9150 in Chelsea. Having your carpets, floors and upholstery cleaned can give your home a fresh facelift and help get your home ready for all the fall holidays and guests. A clean, fresh smelling home can make just about anyone feel good, and it is very easy and affordable to do if you call Heaven's Best.
Just give Heaven's Best Expert Carpet, Rug and Upholstery Cleaners of Birmingham, AL a call at (205) 739-1880, or (205) 618-9150. Let us do the hard work of cleaning, so you can concentrate on spending time with your family and friends.

Contact Heaven's Best to schedule an Expert Carpet, Rug or Upholstery Cleaning