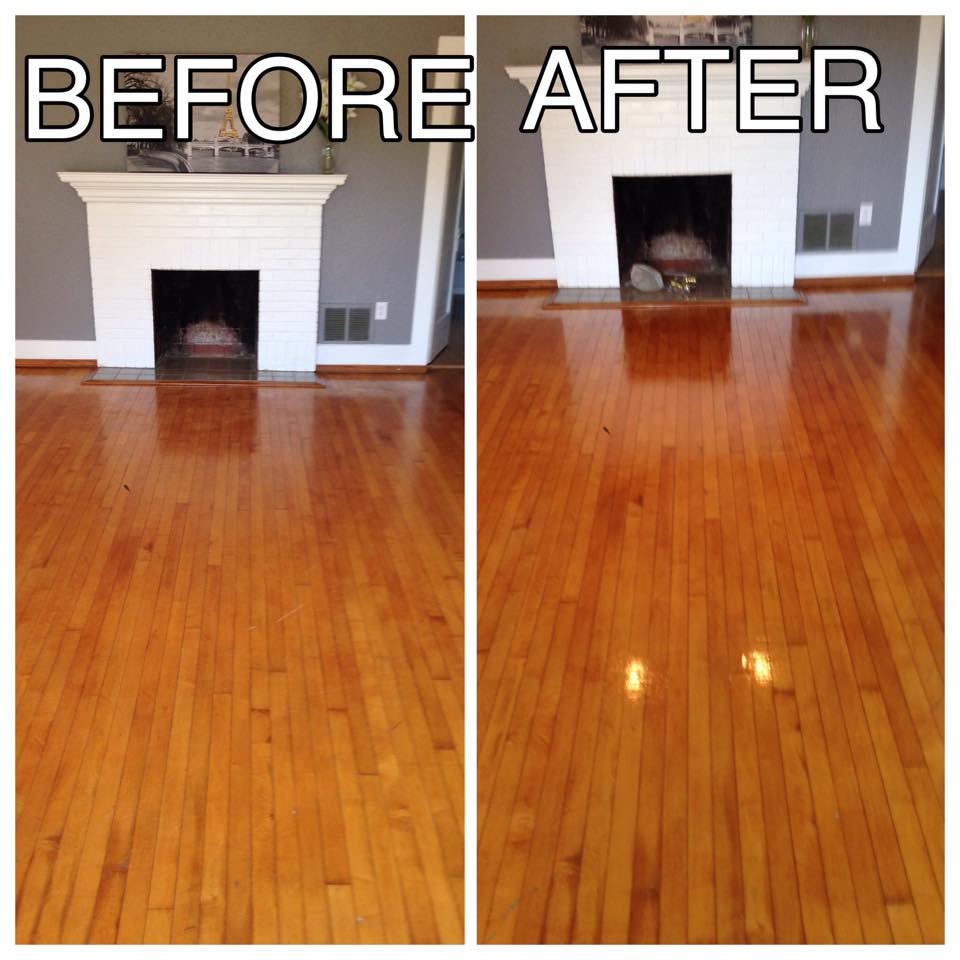 We are known for our effective and affordable carpet cleaning services in and around the Birmingham area, but did you know we also offer excellent, professional hardwood floor cleaning in Birmingham, AL? We clean, polish and wax hardwood floors. We use a multi-step process to clean your hardwoods which brings back the natural luster and shine of your Hardwoods. This process can help to diminish the scratches and imperfections in your hardwoods, so they will look almost like new. Here is a sneak peek of the steps we take to ensure clean Hardwoods:
Commercial Vacuum - We vacuum your floors using our commercial backpack vacuum, ensuring we get rid of all loose dirt and debris from your hardwoods.
Clean Hardwoods – Next, we use our Heaven's Best Hardwood Floor Cleaning Solution that is specifically designed for hardwood flooring. This product will thoroughly clean your hardwoods without harming them.
Buff & Polish – Once your hardwoods are cleaned we use a specialized buffer specifically designed for hardwoods. This helps fill in scratches and minor imperfections and smooths out the wood.
Wax - Finally, we apply a protective wax coating. You can choose from either a High-gloss shine or a Matte, Semi-gloss shine. This final step will leave your hardwoods looking close to new!
So, if your hardwoods are looking dull and dirty and you're ready to revive them, why not give Heaven's Best a call at (205) 739-1880. We look forward to serving you and bringing life back to your hardwoods, with excellent, professional hardwood floor cleaning in Birmingham, AL. Call us today!

Contact Heaven's Best for Information on Cleaning Hardwood and Laminate Floors or a FREE ESTiMATE