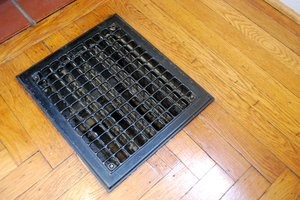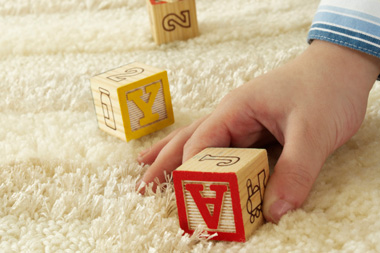 We at Heaven's Best Carpet and Upholstery Cleaning, are often asked by our customers: "Do I really need to have my Air Ducts or my Carpets Professionally Cleaned at my residence here in Birmingham AL? Our answer is split. Yes, the Carpet and Rug Institute as well as most all manufacturers of Carpeting suggest that you have your carpets professionally cleaned at least once a year. Sometimes even more often if you have pets, children or get a lot of traffic in your home. And, having your carpets cleaned can offer health benefits especially to those with asthma or allergies. But, contrary to popular belief, there aren't any health benefits linked to cleaning air ducts. So, we say YES to having your Carpet Cleaned yearly and NO to having your Air Ducts Cleaned.
Now, there is one benefit to having your Air Duct cleaned and this is that it may help boost the efficiency of your HVAC system.
Dirty air ducts don't present a health hazard, but cleaning them will boost your HVAC efficiency. Five to seven times a day, the air in your home circulates through the air ducts of your HVAC heating and cooling system, carrying with it the dust and debris of everyday living.
Your furnace filter catches much of the stuff, but neglect, remodeling projects, or shoddy duct installation can lead to a buildup of gunk inside your ductwork that threatens the efficiency of your system. So, if you have done a recent remodeling project you may want to consider having the air ducts cleaned.
You may think that dirty air ducts are hazardous to your health, but the Environmental Protection Agency (EPA) asserts no studies have proven that duct cleaning prevents health problems. Also, there isn't proof that dirty ductwork increases dust levels inside homes.
But some people are more sensitive to airborne dust and pet dander than others. If your nose is getting itchy just thinking about what might lurk in your ducts, the $300 to $600 it costs to clean a 2,000-square-foot home is a worthwhile investment. But before you reach for the phone, take a good look to see if your ducts are really dirty. You may be better off having your carpets cleaned as they can hold lots of dust, dirt and pet dander.
Here is an easy way to check your air ducts before calling in a professional. Using a pocket digital camera equipped with a flash, you can see if you actually see if your ducts are dirty. Simply remove a floor register, reach as far as you can into the duct (don't drop your camera!), and take a couple of shots.
If there's gunk within a few feet of the register, take heart. It's easy to snake a vacuum cleaner hose into the duct and remove the stuff. However, if you see a long trail of junk and a thick coat of dust beyond what your vacuum can reach, your house may be a candidate for professional cleaning.
Look for These Symptoms
Clogs of dust, cobwebs, and debris, or noticeable particles blowing out of supply registers
Visible mold on the inside surfaces of ducts
Rodent droppings and dead insects inside ducts
In addition, recent construction inevitably creates dust you don't want in circulation.
So, definitely call a professional to have your air ducts cleaned if you have the above symptoms. If not, you may want to save your money. But, don't forget to have your carpets professionally cleaned once a year. If you are due for your yearly carpet cleaning, give Heaven's Best Carpet and Upholstery Cleaning a call at (205) 618-9150 to schedule a professional cleaning. Follow these simple tips above if you are not sure if you really need to have your Air Ducts or your Carpets Professionally Cleaned in Birmingham AL.

Contact Heaven's Best to schedule a Professional Carpet Cleaning