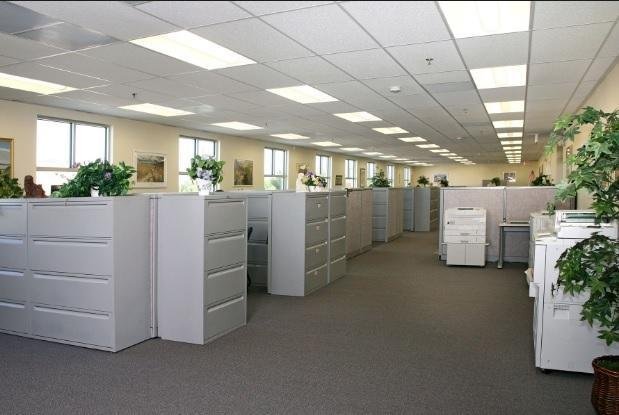 If you have not had your business carpets cleaned in a while, you might benefit from Discount Carpet Cleaning Services in Birmingham, AL performed by your local Heaven's Best Carpet & Rug Cleaners. Heaven's Best has a unique cleaning process that is specifically tailored for commercial carpeting. We can make your office, business, or any commercial building look spotless and refreshing. When people come through the doors of your business, they're first impression is often based on the condition of your companies surroundings. Having a clean office with fresh clean carpets can make a very good first impression to your customers.
Heaven's Best services all types of businesses, offices or commercial buildings including:
retail stores or businesses
apartment complexes, condos & dorms
restaurants & banquet facilities
churches & synagogues
childcare centers & daycare facilities
health care facilities, doctor & dentist offices
nursing homes, long term care facilities & assisted living facilities
university offices
high rise buildings
hotels & motels
Our unique Commercial Carpet Cleaning process is low-moisture and specially designed to thoroughly clean your carpets while also be environmentally safe. This means our cleaning products are safe for you, your employees, and your customers. Along with being safe they are also all-natural and citrus based. So, your office will not only look clean, but it will also smell clean and fresh. And, since Heaven's Best uses less water for carpet cleaning, that means less waste and that your carpet will be dry quickly, in about one hour. After we clean your carpets, you'll be able to get back to your customers, instead of worrying and waiting for the carpet to dry.
Another great benefit of a Heaven's Best Carpet Cleaning is that it will not "break the bank." Our commercial rates are the best in Birmingham, and our Estimates are always FREE! Why not give us a call today at (205) 739-1880 for a FREE ESTIMATE. You will see that we have the best Discount Carpet Cleaning Services in Birmingham, AL. Don't wait any longer! Call Heaven's Best now at (205) 739-1880 or fill out the form below to request a FREE ESTIMATE.

Contact Heaven's Best for a FREE ESTIMATE on Commercial Carpet Cleaning