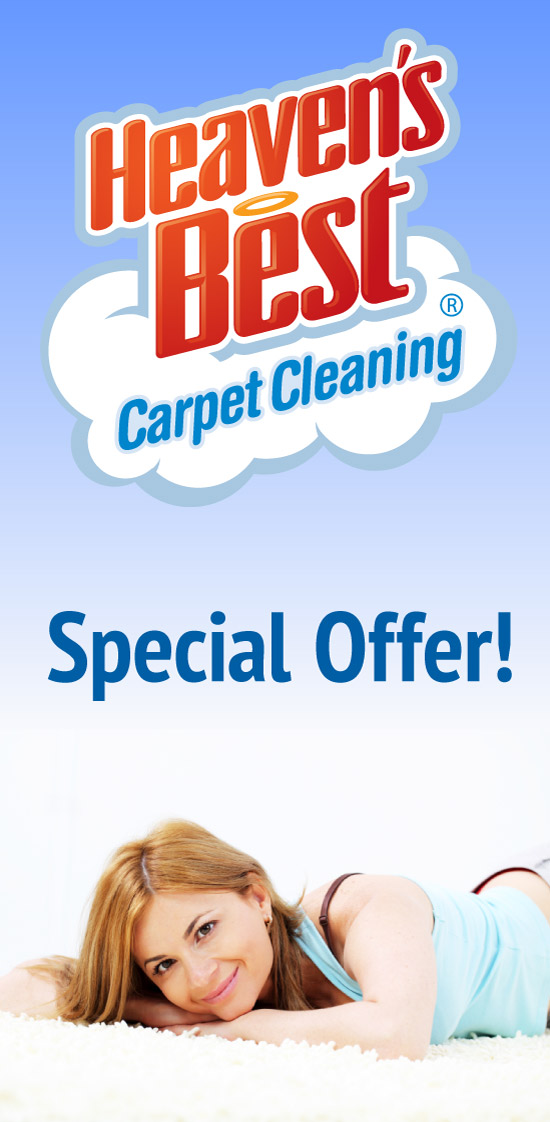 If you are looking for Discount Carpet Cleaning in Hoover AL, Heaven's Best Carpet and Upholstery Cleaning is the answer. We offer a Fantastic Discounted price of only $29 per room* (for rooms up to 200 Sq Ft) to clean and deodorize a room of carpet. This discounted rate includes the following services: commercial vacuuming, pre-spray and pre-spotter, our Heaven's Best unique Carpet Cleaning solution, and Citrus Deodorizer. Heaven's Best Carpet and Upholstery Cleaning is a family-owned and operated business in Birmingham. We are able to offer this great rate because we are a small company with low overhead.
Heaven's Best of Birmingham was started in 2012 by Stephen Mobley, a retired Veteran of the US Marine Corps. Steve spent 18 years in defending our country and has dedicated his life to the Marine Corps values. These same core values of honesty, integrity, dependability and pride are how he runs his business. He also helps out in the local community. He supports the Salvation Army of Birmingham and volunteers his time to clean floors for them. When you call Heaven's Best of Birmingham, you will get honest prices, honest expectations, excellent cleaning services, and great customer service.
Along with Carpet Cleaning, Heaven's Best also specializes in Tile & Grout Cleaning, Hardwood Floor Cleaning, Sofa, Couch & Loveseat Cleaning, Fabric Protection, Minor Carpet Dying & Repair, Spot & Stain Removal, Red Dye Removal, Deodorizing & Sanitizing, Pet Odor Removal, Mattress Cleaning and Area Rug Cleaning. Our cleaning solutions are environmentally friendly, so they are safe for pets and people. We clean for both residential and commercial. Whether in your business or in your home, Heaven's Best will leave your floors heavenly clean.
*The $29 per room applies to Rooms up to 200 Sq Ft. Two rooms are $58, and three rooms are $87. A $50 minimum is required for any visit, which is half as much as other carpet cleaners charge. Most of our competition requires a $99 minimum fee for them to come out to your home. We recommend that when you schedule to have us clean for you, that you have at least 2 rooms cleaned.
Don't wait any longer; call Heaven's Best today at (205) 618-9150 for the best Discounted Carpet Cleaning Services in Hoover AL.

Contact Heaven's Best to schedule a Carpet Cleaning Appt