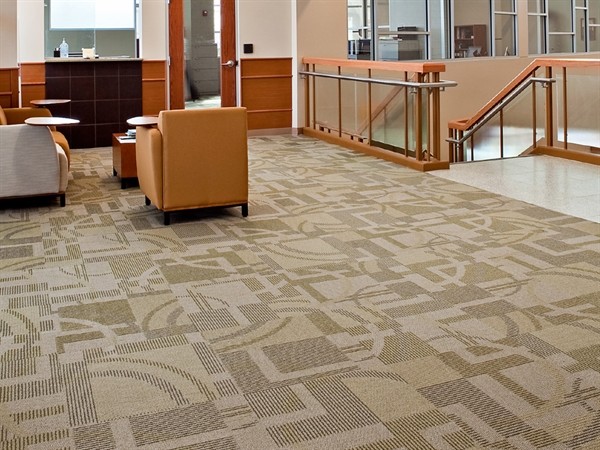 Heaven's Best Carpet & Rug Cleaners provide a variety of services suited for your home and for your office. If you are in need of Corporate Office Carpet Cleaning Services in Birmingham, AL, look no further. Heaven's Best offers excellent carpet cleaning of commercial and business carpeting. Our low-moisture process works perfectly for this type of carpet and it is one of the best methods to use on commercial carpeting.
Heaven's Best Professional Carpet Cleaning – Residential & Commercial includes a multi-step process to ensure your carpets will be thoroughly cleaned and deodorized. Here is what you get when you call Heaven's Best:
FREE ESTIMATES – We will come out to your offices at your convenience to inspect your carpets and measure. Then we will give you a FREE ESTIMATE at our extremely low Commercial Discount Rates.
Commercial Vacuuming – Before we start to clean your carpet, we always vacuum first. This allows us to pick up as much dry dirt as possible. And, Heaven's Best uses the best commercial vacuums on the market.
Pre-treat & Pre-spot – After vacuuming, we pre-treat your carpet with a Fast Acting Enzyme that starts to break down dirt and grime. We also pre-spot any bad stains or soiled areas.
Move furniture such as couches, tables and chairs – We move most furniture except very large pieces such as book cases, china hutches and entertainment centers. We do move couches, tables and chairs and clean and then move them back.
Heaven's Best Carpet Cleaning solution plus Citrus Booster – We apply our unique Carpet Cleaning solution that is very powerful, but is also environmentally safe. We give it extra cleaning power by adding a Citrus Booster. These Citrus based solutions are all natural and are safe for you, your employees, and your clients.
Groom your carpet – After cleaning, we rake your carpets so the fibers will stand back up and to help it dry quicker.
Low- moisture process – Our cleaning process uses less water, so your carpets will dry quickly; in about 1 hour!
Quiet process – Our cleaning process uses equipment that is not loud and disruptive, so you can actually work while we are cleaning.
Flexible Scheduling – Or, if you prefer, we can clean at nights, early in the morning, or on weekends when you are closed. We will work with you to do the cleaning at a time that is convenient for you
Fully Licensed & Insured – We are fully Licensed and Insured so you don't have to worry about accidents. We have a $2 million liability policy "just in case."
Great Commercial Rates – Our commercial rates are amazing! We really want your business and will work hard to keep you as a customer.
Excellent Service – Just because you are getting our Discount Commercial Rate does not mean you get cut rate services. We provide you with our top-notch service every time we clean. We try to live up to our name "Heaven's Best" every time we clean.
So, why not call Heaven's Best right now at (205) 739-1880. We have the Best Corporate Office Carpet Cleaning Services in Birmingham, AL. Or, use the form below to request a FREE QUOTE! Heaven's Best is a full service Carpet, Floor & Upholstery Cleaning company serving all of Jefferson and Shelby Counties in Alabama.

Contact Heaven's Best for a FREE QUOTE!