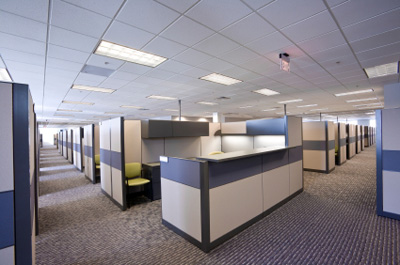 If you have lots of foot traffic coming into your business, the fibers in your commercial carpet can start to look worn and dirty within a very short timeframe. Lots of traffic means good news for your business but not so good news for you carpeting. It might be time to call the Heaven's Best Commercial Carpet Cleaning Specialist of Birmingham, AL. We can get your commercial carpet looking fantastic again.
By hiring Heaven's Best to maintain your carpets, it could prevent costly wear and tear. Our trained specialists consult with you to create a custom carpet care program that will fit your budget and your needs. We have excellent Commercial carpet cleaning rates, so it makes having your carpets cleaned easy on you. Along with great rates, our cleaning process is also quiet and dries quickly, so we will not distract your business at all.
Our low-moisture cleaning process will lift dirt and stains without over-wetting your carpet. Our process is specially designed for commercial carpet so it will prevent delamination from occurring. Delamination of commercial carpet can occur if your carpets are overly wet and don't dry quickly. With Heaven's Best you will not have to worry at all about this. Our cleaning dries quickly, usually in about 1 Hour. Don't disappoint your clients and customers with a dirty looking business. Call Heaven's Best now at (205) 739-1880 to schedule a FREE Analysis and Estimate. Having clean carpets will allow you to have a good image with your customers. Heaven's Best can take care of this so you can get on with other business. Call the Commercial Carpet Cleaning Specialists of Birmingham, AL at (205) 739-1880.

Contact Heaven's Best to schedule a FREE ESTIMATE