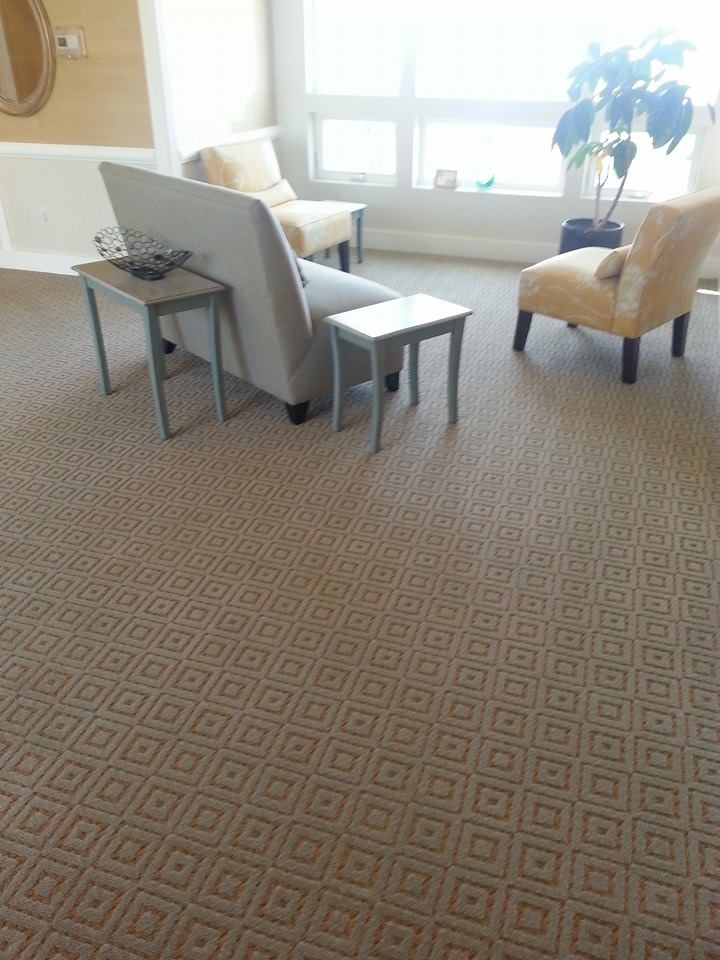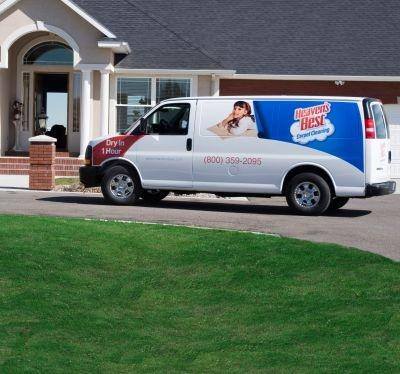 There are some simple Commercial Carpet Cleaning Solutions and Preventive Measures that Birmingham, AL Businesses should apply to ensure their carpets look good for their customers. Here are 3 simple options to apply immediately to maintain your carpets and to prevent them from wearing out prematurely. Carpets can last much longer if you follow these steps. This means you would not need to go to the expense of costly replacement.
1. Vacuum, vacuum, vacuum!!! This is the best preventative measure for all carpet including commercial and residential. In our last article we discussed vacuum cleaners and the importance of having a good vacuum. In order to get the best the most out of vacuuming, make sure you have a good vacuum. Heaven's Best Carpet & Rug Cleaners of Birmingham can recommend some good inexpensive options. Once you have a good vacuum, you need to use it!
Most soiling of carpet is due to solid particulates (sand, dust, pollen, etc.) brought in from the outside world. Vacuuming on a regular basis is key. When a customer enters your establishment, it normally takes them 20 steps to remove any particles and dirt from their shoes. This is called the 20 Step Rule. So, attention should be focused on entrances and 20 steps in from the entrance. Once the entrance area becomes saturated with dirt and soil, the dirt will travel farther into you place of business, then farther, then farther. Over saturation of solid particulates leads to carpet fibers being crushed and scratched causing them to become dull, frayed, unsightly and need replacement faster.
2. Walk off mats should be placed at all entrances. Also, they should be regularly maintained. Many companies offer a pick up and drop off service at a low price to make sure the above issues are better addressed. During the rain and snow season walk off mats can be beneficial, but be careful of areas getting over saturated then causing delamination of the carpet below. Try to put these mats in an area to dry quickly while hours of business are the slowest, or have a back-up so that you can change mats out when needed.
3. Regular Professional Carpet Cleanings should be scheduled depending on the level of traffic. The Carpet and Drug Institute recommends that carpets be cleaned at least once a year. But, if you have very heavy traffic, often they should be cleaned more often. Busy restaurants often need their carpets cleaned once a month or bi-monthly. Daycare centers also require cleanings on a more often schedule especially if children or babies are crawling on the carpets. Many businesses require carpet cleaning twice a year or quarterly. If you are not sure, call Heaven's Best Carpet & Rug Cleaners to schedule a FREE ESTIMATE and ANALYSIS. We have great rates and even better rates if we clean on a more regular basis. Don't wait too long to have your carpets professionally cleaned. Call Heaven's Best today at (205) 739-1880. Follow these 3 simple Commercial Carpet Cleaning Solutions and Preventive Measures for Birmingham, AL Businesses and don't forget to contact Heaven's Best to schedule a FREE ESTIMATE.

Contact Heaven's Best for a FREE ESTIMATE & ANALYSIS