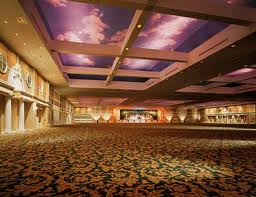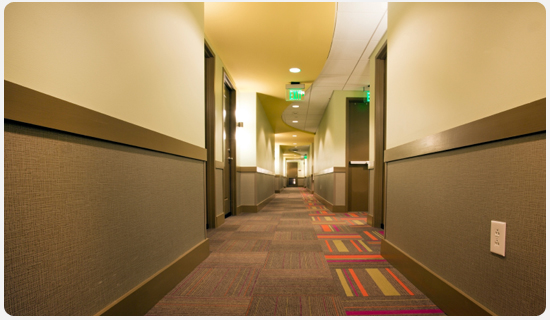 Heaven's Best Carpet & Rug Cleaners offer a full range of Commercial Carpet Cleaning Services in Birmingham AL. Floors are one of the most costly assets in a business, that's why it's important to take care of them properly. Dirty carpets and floors project a bad image to customers. Having clean carpets and floors can help enhance your business image. As well as making you look good, having your carpets regularly cleaned can help extend the life of your carpets so you don't have to replace them as soon. Heaven's Best low moisture carpet cleaning process helps to prolong the life and appearance of your carpets while also making them look great for your customers.
When you think about how many customers and employees enter your business every day, you probably have some areas that get dirtier due to high traffic. Heaven's Best takes extra care on these areas by doing extra pre-treatments to ensure the spots and stains disappear. After a Heaven's Best Commercial Carpet Cleaning Service, your floors will be clean, sanitary, and fresh smelling.
WHY CHOOSE Heaven's Best?
· State-of-the-art Equipment - Our van is stocked with state-of-the-art equipment and cleaning products to thoroughly clean and sanitize carpets and floors.
· Trained Technicians - Our technicians are certified by the IICRC (Institute of Inspection, Cleaning & Restoration Certification) in the approved methods of cleaning and revitalizing commercial flooring.
· Multi-Step Process We achieve the truest deep clean with our multi-step process: commercial vacuum, pre-spray, scrub, re-spray, extract, and deodorize.
· Quick Dry - Our powerful cleaning system uses less water so it allows carpet to dry within about 1 hour, not days.
· Carpet Protection – Ask about our Commercial Carpet Protection Discount. We can apply our optional Scotch Gard Carpet Protection to your carpets to help resist stains longer.
· 30 day Guarantee – If any spot returns that we cleaned, within 30 days of our initial cleaning, we will come back and re-clean, no questions asked.
If you have been putting off having your carpets cleaned at your business, don't wait any longer! Heaven's Best has some excellent Commercial Cleaning rates that make it a "no brainer." Call Heaven's Best now at (205) 739-1880 to schedule a FREE ESTIMATE. Enhance your business with Heaven's Best Superior Commercial Carpet Cleaning Services in Birmingham AL.

Contact Heaven's best for a FREE ESTIMATE