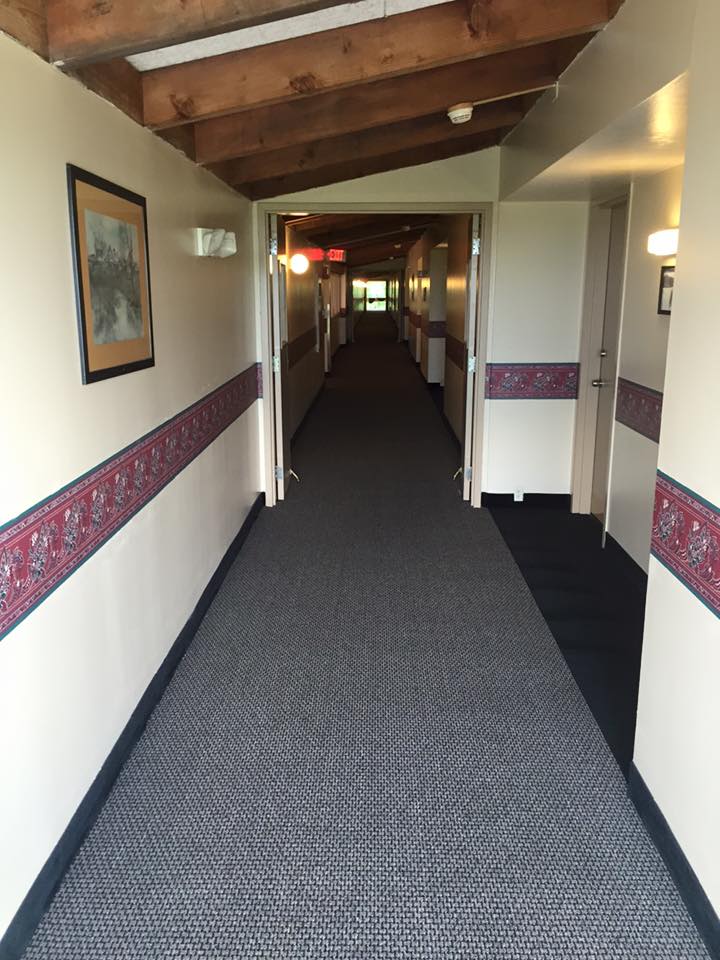 Heaven's Best Carpet and Upholstery Cleaning provides excellent residential carpet cleaning services throughout Jefferson and Shelby Counties in Birmingham. Alabama. But, we also offer Commercial Carpet Cleaning Office Services in Hoover AL, and throughout the Birmingham metro area. Commercial carpet can get extremely dirty because it typically receives way more traffic than residential carpet. It also is usually manufactured differently than residential carpet. The composition of most commercial carpeting is olefin which is a very durable nylon fabric that has less pile than we see in homes. Because it is made differently, there are different ways it should be cleaned and maintained. The specialists at Heaven's Best of Birmingham are IICRC trained (Institute of Inspection, Cleaning and Restoration Certification) technicians, so they know how to properly assess the type of carpet and the correct cleaning methods to use.
Heaven's Best has equipment that was specially designed to clean commercial carpeting, along with the proper cleaning solutions to thoroughly clean and deodorize carpets in commercial or office buildings. Along with cleaning carpets, we also clean all types of flooring including Hardwoods, Tile & Grout, VCT Tile and Stone. And we clean upholstered furniture in offices such as couches, chairs and even upholstered office partitions. If your office or commercial building is looking dull or dingy, contact Heaven's Best at (205) 618-9150 for a FREE ESTIMATE. Our carpet cleaning process is very quiet and unobtrusive, so we can clean during regular business hours or when you and your staff are gone. We have evening or night slots available, as well as weekends. And, you will not have to worry about waiting for your carpet to dry for hours or even days, as we use a low moisture process that dries in about 1 hour. So, you can get back to your customers and business soon after we clean without worrying or waiting for your carpet to dry.
If you are looking for Commercial Carpet Cleaning Office Services in Hoover AL, call Heaven's Best today at (205) 618-9150. We have the best commercial rates in Birmingham along with Free Estimates. Call Heaven's Best Today for affordable commercial and office carpet cleaning!

Contact Heaven's Best for a FREE ESTIMATE