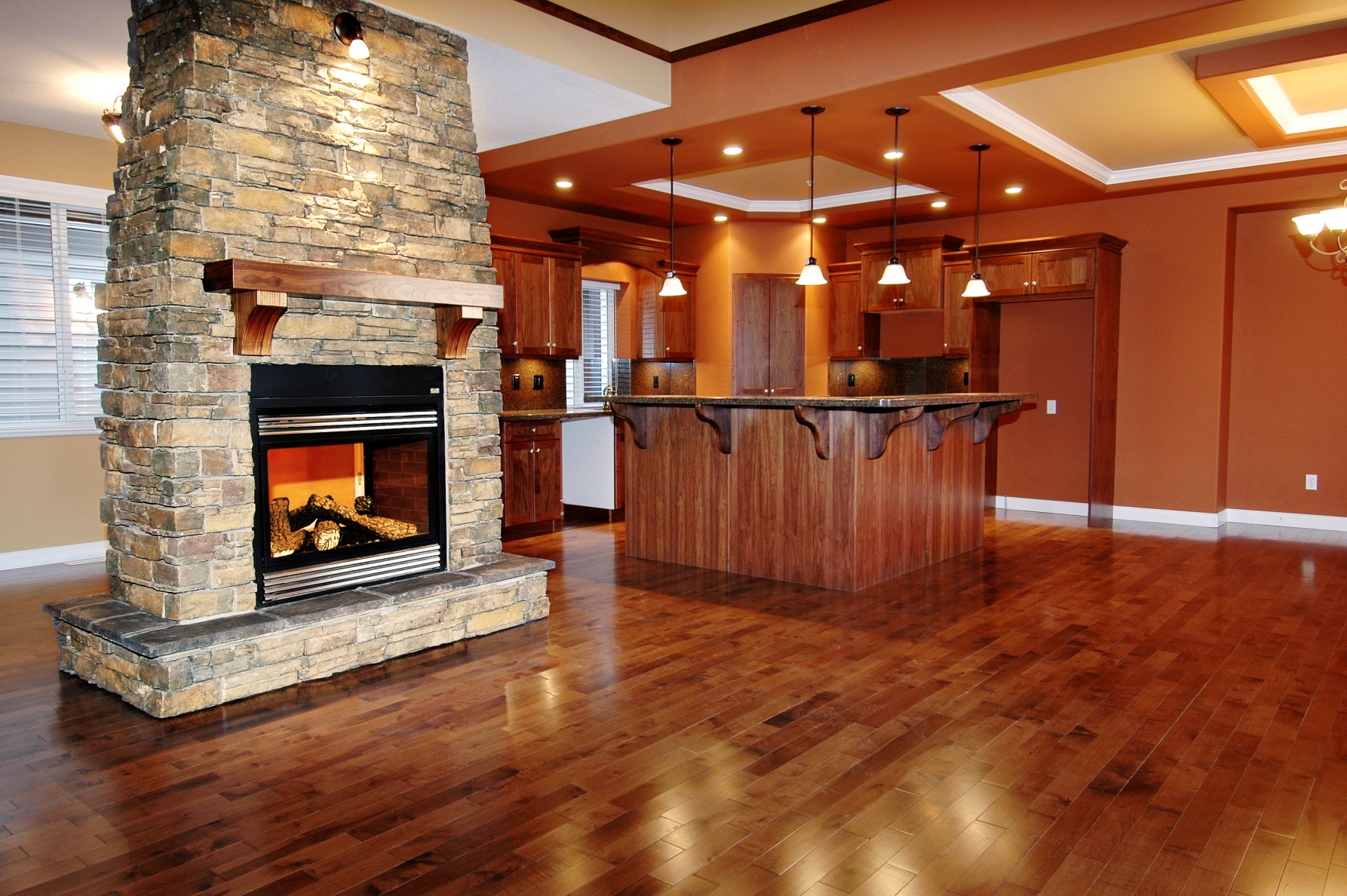 Thinking about replacing your floors? What is the best choice for homeowners: Carpet or Hardwood Floor Options in Birmingham AL? Many people are replacing Carpets with Hardwoods because they are the new trend and they have some benefits. But, before you make a decision, think carefully about what is the right choice for each room in your house.
As you weigh investing in your floors, you'll need to evaluate your budget, the preferences and traditions in your community and your own personal taste. Some people only want to step on soft carpet, while others prefer hard surfaces. Think about the climate in your area and what may be better for your area. In some warm climates such as Florida, southern and western states, ceramic tile flooring rivals hardwood in popularity.
In more traditional markets, tastes still lean toward oak floors, but some owners of more contemporary homes are choosing to stain their wood floors in different colors. Other trends in hardwood include wider planks, the use of reclaimed or hand-scraped wood. Many new laminates are very durable and have the same look as these antique and exotic species of wood and are less expensive.
Keep in mind that people with allergies typically want a hard surface that won't hold dust, but remember that carpet also acts like a sponge in keeping allergens out of the air. Carpet can also provide a soft comfortable surface to walk and sit on. As long as carpets are vacuumed regularly and professionally cleaned yearly, they can provide a very nice flooring option that will last for many years. And Hardwoods can last for even longer than carpets if maintained properly.
Although Hardwood floors may seem like the obvious choice for ease of maintenance, think carefully about the actual time it takes to clean them. Hardwood floors gather dust and require cleaning as much if not more than carpets. And although hardwoods may last longer than carpet, tYou should also think about the care and maintenance required for your floor surface since you'll need to take care of it for years.
In the end, though, the decision about whether to install hardwood or carpeting is up to you and your personal preference. So, whether you choice Carpets or Hardwood Options in Birmingham AL, Heaven's Best can help maintain them. At Heaven's Best Carpet and Upholstery Cleaning, we clean both Carpet and Hardwood floors. If you need help cleaning or maintaining your carpets or hardwoods, give us a call at (205) 618-9150. We can help extend the life of both your carpet and your hardwoods, by cleaning them regularly. If you are in need of a cleaning, call Heaven's Best at (205) 618-9150. We have specialized equipment and cleaning solutions to clean almost every type of flooring. Don't hesitate to contact us by filling out the form below.

Contact Heaven's Best to schedule a Carpet or Hardwood Floor Cleaning