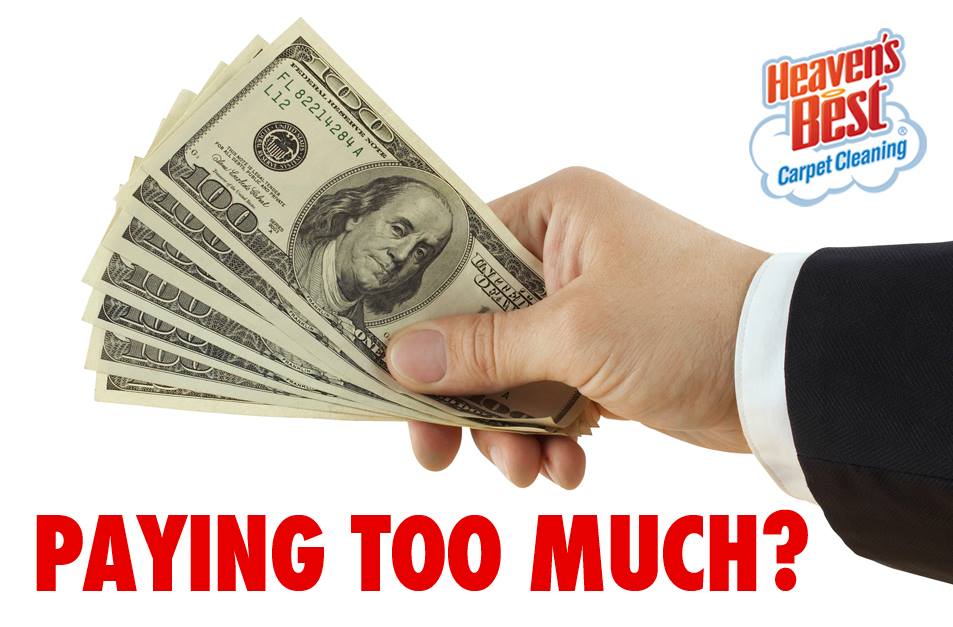 It is Spring and it is time to clean the house or clean the office. It does not have to be a hard chore or an expensive undertaking if you Call Heaven's Best Carpet and Rug Cleaners for our Current Carpet and Upholstery Cleaning Special Deals in Birmingham, AL. We are currently running some amazing specials on Carpet Cleaning. Our Special Prices are on our multi-method carpet cleaning that includes a thorough cleaning and FREE CITRUS DEODORIZER. When you call Heaven's Best for our Special Rates, you won't get sub-standard service, but you will get our top-notch cleaning service. Our Carpet Cleaning services include the following:
Commercial Vacuuming – We vacuum your carpets using the best commercial vacuum on the market. This means we pick up more of the dry dirt before we even start cleaning. Also, we use an edge tool to get along the floor boards and in the corners.
Pre-Spray and Pre-Spotter – We use a Special Pre-Spray and Pre-Spotter that starts to break down the dirt immediately. We call it our Fast Acting Enzyme. It can dissolve some of the worst traffic lanes we have seen.
Heaven's Best Carpet Cleaning Solution – We use a unique Carpet Cleaning solution which includes the proprietary Heaven's Best Cleaning Solution. This cleaner is an amazing product that will clean many varieties of dirt. We add a Citrus Booster to the Cleaner in order to add an extra boost of cleaning power.
FREE CITRUS DEODORIZER - Next, we offer FREE CITRUS DEODORIZER with all our Carpet Cleanings. This Fresh smelling scent will make your home or office smell great.
Grooming - We groom your carpet after cleaning. After we clean your carpets, we use a carpet rake to rake our carpets so the fibers will stand back up. This makes your carpet look amazing.
You may be thinking this sounds expensive. The fact of the matter is that it is not! We have some Excellent Special Deals that will allow you to clean your office or home and not break the bank. Along with our great Carpet Cleaning service, we offer a similar Upholstery Cleaning process that will make your furniture look and smell like new. Don't let the cost of professional Carpet and Upholstery Cleaning scare you! Call Heaven's Best Carpet and Rug Cleaners at (205) 739-1880 for our Current Carpet and Upholstery Cleaning Special Deals in Birmingham, AL. You will surprised at how affordable our services are. Also, check out our 5-Star Reviews on Google to learn how well we do. Or, use the form below to contact us immediately.

Contact Heaven's Best for our Current Carpet & Upholstery Cleaning Specials