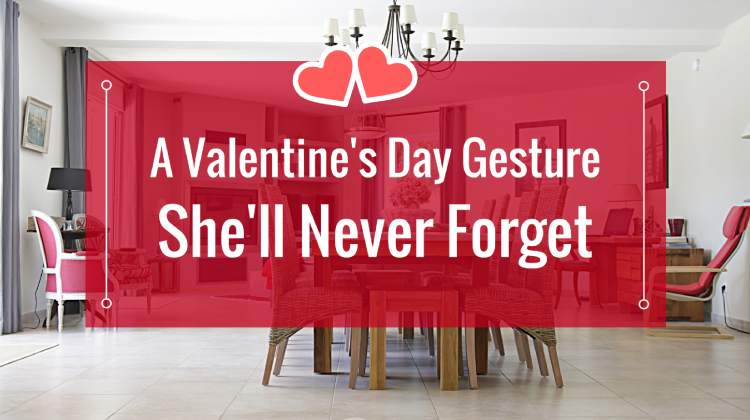 It takes a lot of time and energy to keep up with daily housework. And, if you are like most people you have lots of other activities that take much more priority than cleaning your house. That's why Heaven's Best Carpet and Rug Cleaners is offering Several Carpet and Floor Cleaning Specials in Birmingham, AL during the month of February. We at Heaven's Best know you are busy and that is why we try to make the process of having your carpet, upholstery or floors cleaned as easy as possible. Having clean floors can really freshen up your home. And with our all-natural citrus based cleaning products, your carpets and floors will not only look clean, but your home will smell clean and fresh. So, if you are looking for something different to give to your wife for Valentine's Day, might we suggest a carpet, hardwood floor or tile and grout cleaning. Having a clean fresh smelling house to come home to after a long day of work is a very nice surprise. And Heaven's Best, can help you make this task simple and easy with our $87 – 3 Room Carpet Cleaning Special and our 15% Off Hardwood Floor Cleaning Special.
At Heaven's Best, we think planning a memorable Valentine's Day by scheduling a professional carpet, floor or upholstery cleaning can be a wonderful gift. While a box of chocolates and flowers along with a dinner date is a cherished tradition, a home with professionally cleaned floors can be a practical – and thoroughly appreciated – surprise gift.
So, give us a call now at (205) 739-1880 to schedule a professional carpet, upholstery or floor cleaning. Scheduling a professional floor cleaning is a real-world way to show you appreciate the efforts your partner takes to manage the multitude of tasks involved in running a family. Call Heaven's Best at (205) 739-1880 to find out about all our Carpet and Floor Cleaning Specials in Birmingham, AL that make great Valentine's Day Gifts.

Contact Heaven's Best for our Valentine's Day Carpet, Floor and Upholstery Specials