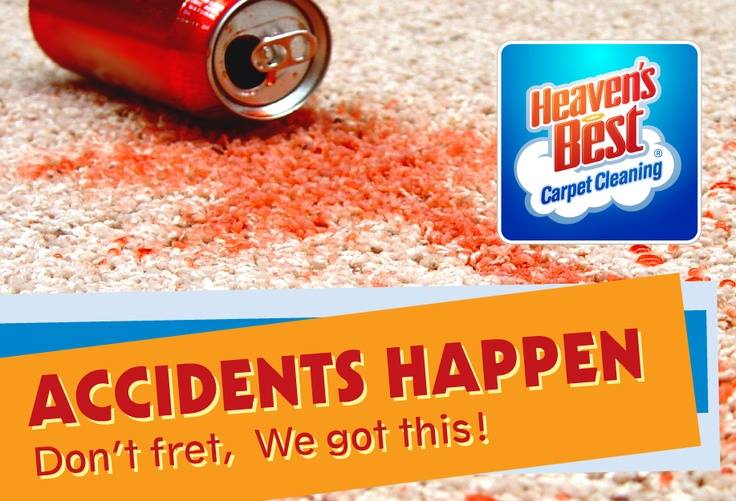 Are you looking for carpet stain removal methods in Birmingham, AL? If yes, then you've come to the right place to try an inexpensive method. For carpet stain removal, all it takes are simple household items and you should be on your way to cleaner carpets in no time.
Here are some simple steps to follow:
Remove any solids. This can be done with a spoon or spatula if necessary. Or, a paper towel will work on smaller amounts. Try not to push the stain further into the carpet.
Mix 1 teaspoon dish detergent with 1 pint lukewarm water. Use a sponge or dish rag to gently blot the area.
Continue to blot with a clean towel.
If the stain persists, sponge the area with a solution of 1 tablespoon ammonia to 1 cup warm water. (Do not use this solution on wool carpet.)
Blot excess liquid, and continue treatment until stain is removed.
Still struggling with spots or stains in your carpet? Let Heaven's Best Carpet and Upholstery Cleaning help you get rid of spots and stains in your carpets so you can reach your ultimate desired results. Our professional carpet stain removal systems can get out just about any stain you may have.
Heaven's Best's Dry-In-One-Hour Carpet Cleaning removes soil and stains that other cleaners leave behind. Our citrus based cleaning solutions are safe for people, pets, and the environment. Our special carpet cleaning process uses less water, which allows your carpet to be dry in about one hour, letting you get back to your daily schedule sooner. Call Heaven's Best today at (205) 618-9150 for Carpet Stain Removal Methods in Birmingham AL, or use the form below to contact us.

Contact Heaven's Best for Stain Removal Help