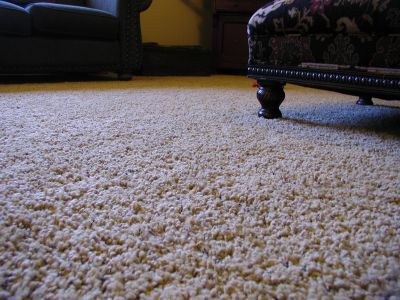 If you're looking for the rundown on Carpet Installation Pricing and Carpet Cleaning in Birmingham, AL, you've come to the right place! It's not uncommon for home improvement stores to advertise that the installation of any carpeting purchased from the store will be done for a set price, or even completely free of charge. This is something that anyone who is hoping to upgrade their home should investigate, but they should also be aware of possible hidden fees too.
Many additional costs can be unexpectedly added on to a free or fixed-rate install. Extra costs may include:
Fees for moving furniture in and out of the space to be carpeted, which might add up to $2/square yard.
Charges for removing and discarding the old carpeting which could cause the rate to increase by as much as $4/yard.
Fees for installing "Berber" rugs which can run around $3/yard.
Cutting charges issued when a room is not an uninterrupted rectangle or square.
When added up this could mean that a fixed-rate installation of $5 per yard is actually around $18 per square yard, or more! This is why a contract must be drafted with the person or company installing your new carpet, and every price point must be identified and agreed upon.
For this discussion we will consider the materials and costs of a carpet installation in a standard family room. This is a room measuring 16'x16' in size (256 square feet) and having no unusual angles or special cutting requirements.
Can it be a DIY project? Not easily – you would have to have a lot of knowledge when it comes to carpet cutting and installation and would need specialized tools to properly install the rug and padding. It would also requires a high-powered tool that stretches carpet as well, and most homeowners do not already own this type of equipment.
Cost breakdown
The average costs and materials associated with this project include:
Choosing the carpet - carpeting can run any where from $2 per square foot, to $100 per square yard, but the average carpet and pad will cost you around $30 - $40 per square yard - for a total of around $995 for the carpeting alone.
Installing - for the example at hand, the home-owner has moved their own furniture, but has accepted the additional $4 per square yard charge for the removal and discarding of the pre-existing carpet. With a base rate of $5 per yard, the total installment is $252.
So if you're in the market for new carpet installation pricing and carpet cleaning in Birmingham, AL take into account the hidden fees and charges associated with such a project. And, remember – whether you're wanting to keep your existing carpets clean until you're ready to replace them, or are wanting to keep your new carpets looking new, Heaven's Best is the company to call for all of your carpet cleaning needs!

Contact Heaven's Best to schedule a Carpet or Floor Cleaning