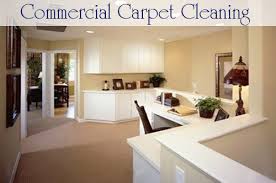 What types of Facilities does Heaven's Best Carpet Cleaning Service? Heaven's Best offers Carpet, Floor and upholstery cleaning in offices and commercial buildings, as well as our Residential cleaning services. We do carpet cleaning for businesses throughout Birmingham AL. We service all types of business and commercial buildings including: offices, retail spaces, churches, health care facilities, daycare facilities, medical offices, dentist offices, long term care facilities, assisted living facilities, high rise buildings, apartment complexes, dorms, university offices, hotels, condos, restaurants, and banquet facilities. Along with our superior carpet cleaning services, we also offer office upholstery cleaning and floor cleanings. Our specialized equipment is portable so we can clean a 20 story building as well as a basement apartment. We have state of the art equipment and professional cleaning solutions that are environmentally safe. And we are an IICRC firm, which means our technicians are IICRC trained (Institute of Inspection, Cleaning and Restoration Certification) to perform the most current cleaning processes with the best equipment. Along with excellent service, we have the best rates in the Birmingham metro area. We offer the best value for your money!
Another great benefit to using Heaven's Best Carpet Cleaning for your commercial carpets is that our process is virtually silent, making it ideal for cleaning during regular business hours. We also can clean at night or on the weekends so as to not interrupt your employees or customers at all. We will work around your schedule! And after we clean your carpets, you'll be able to get back to your customers quickly, because your carpets will dry quickly, in about 1 hour. Instead of worrying and waiting for the carpet to dry, you will be able to get back to business in no time. Along with cleaning carpets, we also clean office upholstery, and office floors including VCT tile, Tile and Grout and Hardwood or Laminate.
Why not call Heaven's Best Carpet & Upholstery Cleaning today for a FREE ESTIMATE? We have the best commercial rates in Birmingham and flexible schedules to meet your needs. If you need carpet cleaning for your Business in Birmingham AL, call Heaven's Best today at (205) 618-9150. Your facility will look and smell great after we clean!

Contact Heaven's Best for a FREE ESTIMATE on Carpet, Floor or Upholstery Cleaning at your Business