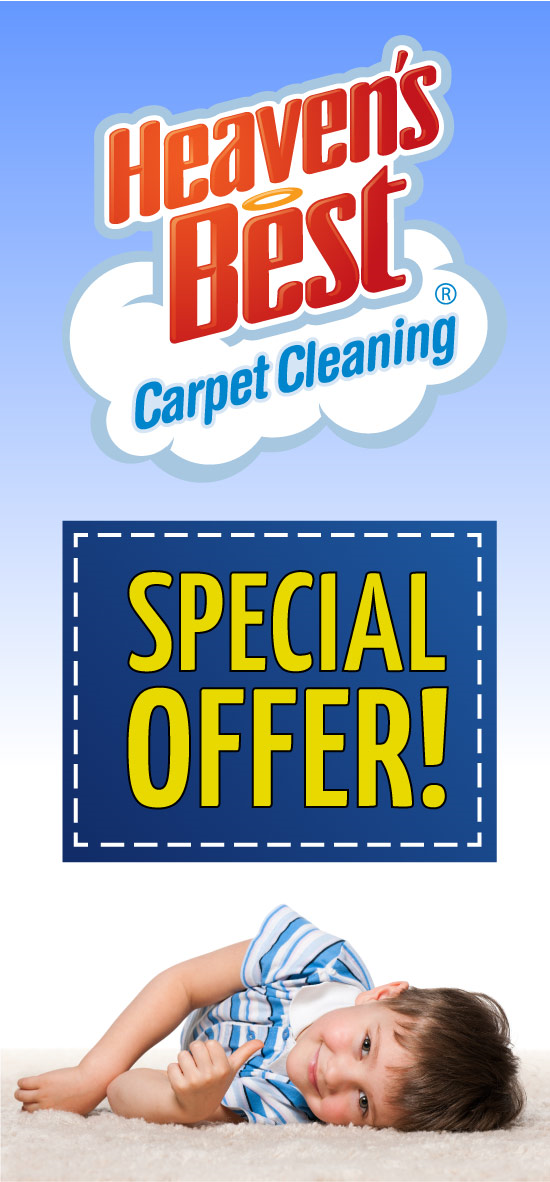 Are you looking for the Best Carpet Cleaning Special Bargains in Birmingham AL? Well, you have come to the right spot! Heaven's Best Carpet and Upholstery Cleaning has the best Carpet Cleaning Specials in the Birmingham metro area. Our Current Carpet Cleaning Special is only $87.00 for 3 Rooms, for rooms up to 200 Sq. Ft. And, with this special we do not cut corners. You receive a thorough carpet cleaning that includes the following features: commercial vacuuming with the industry's best commercial vacuum, pre-spotting & pre-spray, our unique Heaven's Best Carpet Cleaning Solution with an extra Citrus Booster and our Citrus/Orange Deodorizer. Other carpet cleaning companies charge extra for pre-spray and for deodorizer. We don't! We believe that you want your spots cleaned and your house to smell great when you have your carpets cleaned. So, these are always included with our carpet cleaning specials. After a Heaven's Best Carpet Cleaning, your whole house will smell clean and fresh. We take extreme pride in our work and we want you to be a customer for life. That's why we strive to live up to our name every time we clean. We want to give you a "Heaven's Best" cleaning every time we clean for you. Try us today and you will see why we our customers love us and they aren't afraid to let others know. Maybe that's why we have so many 5-Star Google reviews.
Heaven's Best Carpet & Upholstery Cleaning's 3 Room Special is not a cut-rate deal either! It is a full service professional carpet cleaning at a very good price. That's why Heaven's Best 3 Room Carpet Cleaning Special Bargain is such an Awesome Deal! Although our competition tries, they cannot beat our prices on this Professional quality 3 Room Special.
Heaven's Best Carpet and Upholstery Cleaning is a Veteran-owned, Full-service Carpet, Upholstery & Floor Cleaning Company specializing in Low-Moisture Carpet Cleaning, certified by the Institute of Inspection Cleaning & Restoration (IICRC).
Our unique Low-Moisture cleaning process is in high demand because it doesn't soak your carpet or damage the fibers. As a result, your carpet will last longer and will dry faster, usually in one hour, so you can get back to your daily routine in no time.
So, if you need your carpets cleaned and you are looking for a great value for your money, call Heaven's Best Carpet Cleaning of Birmingham today at (205) 618-9150. You can't beat this Carpet Cleaning Special Bargain in Birmingham, AL.

Contact Heaven's Best to Schedule a 3 Room Carpet Cleaning Special