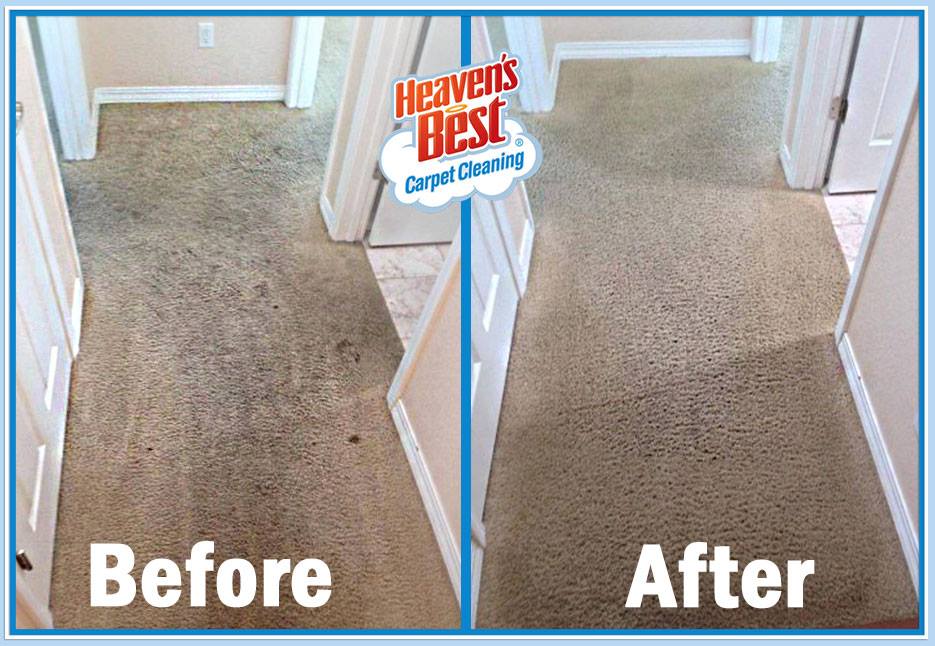 Restore your carpets to their former glory! Call Heaven's Best!
Is your carpeting starting to look worn and lifeless? Heaven's Best can help! Our Carpet Cleaning Services can Restore your Carpets in Hoover Al to their former glory. Although, you vacuum regularly, your carpets may still look bad. Even though, you are vacuuming, your carpet could still have dirt. It could be hiding a lot of dirt. For example, a single, square-foot of carpeting can conceal more than a pound of dirt. So, what can you do to make your carpets look better?
Here are a few tips:
Vacuum Often!
If you are vacuuming and you are not getting the dirt out, it may be that your vacuum is not working properly. Check your vacuum to make sure it is not clogged. Also, check to make sure the vacuum bag does not need changed. Often, if your bag is full, your vacuum will not work properly. Also, if something is stuck in your hose, you could be losing vacuum power. Vacuuming regularly is the best way to keep your carpet looking good. Experts say dirt, allergens and other debris in your carpet can crush down the pile of your carpeting. The best way to keep this from happening is to vacuum regularly. Experts suggest vacuuming once every week, or every other week unless you have high activity that includes children and/or pets. In that case, vacuum at least twice a week.
If you have checked your vacuum, and it is working properly but does not seem to be getting your carpets clean, it may be time to invest in a new vacuum. Or, it could be time to call in the professionals at Heaven's Best.
Keep Dirt Out!
Using welcome mats or rugs can significantly reduce the amount of dirt that finds its way into your home. If you have rugs at all your entrances, people will have the chance to wipe their feet before coming in. Some families have a no shoes policy! Having a storage area at your door where the family can leave shoes will also help, keep dirt out. Any reduction to the amount of dirt that gets into your carpeting will enhance the efficiency of your vacuuming and the longevity of your carpets.
Call the Professional at Heaven's Best Carpet Cleaning at (205) 739-1880!
Most carpet manufacturers recommend having your carpets cleaned professionally every 12 to 18 months. This can really restore some of the life to your carpet and slow down the effects of aging and high use. Heaven's Best uses environmentally safe cleaning products that are safe around children and pets. We would be happy to clean your carpets and help you keep them looking new and fresh for the long haul! If you want to know more about how Carpet Cleaning Services can Restore your Carpets in Hoover AL, call Heaven's Best today at (205) 739-1880 or fill out the form below and we will contact you.

Contact Heaven's Best to schedule a Professional Carpet Cleaning!