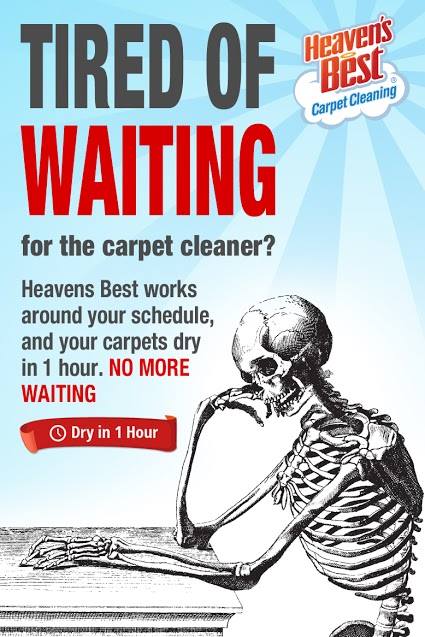 If your home looks or smells dirty, it may be time to call in Heaven's Best Carpet Cleaning Residential Specialists in Birmingham AL. Having the carpets cleaned in your home will help your entire home smell clean and fresh. And, a clean, fresh smelling home will definitely make you feel good. Why not call Heaven's Best today to schedule a carpet, floor or upholstery cleaning? Calling Heaven's Best to help with your cleaning needs is the easiest way to perk up your home. Just pick up the phone and dial (205) 618-9150 for a FREE ESTIMATE. You will find our services are very affordable, so giving your house a carpet cleaning will quickly freshen it up and it will not break the bank.
Along with cleaning carpets, Heaven's Best Carpet & Upholstery Cleaning also cleans upholstery, tile & grout, and hardwood floors. Our unique cleaning solutions thoroughly clean and sanitize your floors while leaving behind a pleasant citrus scent that will make your house smell great. Other carpet cleaners charge extra for deodorizer. At Heaven's Best, we believe that when you get your floors cleaned, you want them to both look and smell clean. So, deodorizer is just part of the cleaning process. Therefore, our Citrus Deodorizer is always FREE!! Along with providing our Fresh Citrus Deodorizer for FREE, we have great rates. Add in our superior customer service, and you will find our services are an excellent value for your money. Having a clean fresh home shouldn't have to cost an "arm-an-a-leg," and it doesn't with Heaven's Best.
At Heaven's Best Carpet Cleaning, we take pride in our superior low-moisture cleaning process. While other carpet cleaners will over-wet your carpets leaving them to take hours or even days to dry, our process allows your carpets to dry fast. After a Heaven's Best Cleaning, your carpets will be dry in about 1 Hour. Why wait around for days for your carpets to dry, when you can call Heaven's Best and have them cleaned and dry in a couple hours. We know you have more important things to do. So, call Heaven's Best, the Carpet Cleaning Residential Specialists in Birmingham AL at (205) 618-9150 to schedule our hassle free Carpet Cleaning today. Your home will look and smell great!

Contact Heaven's Best to schedule a Quick Dry Carpet Cleaning