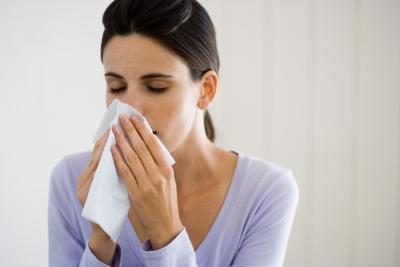 There could be something lurking in your home that is actually making you ill - and you might not even know about it. It can lurk anywhere you could have water such as Bathrooms and kitchens; possibly under sinks or leaky faucets. But another area it can happen is in your carpeting. What we are talking about is mold and mildew. Standing water, dripping water anywhere that water forms can create this problem. And with water saturated carpets, this Carpet Cleaning problem can lead to mold and mildew in your carpet or padding and can cause illness to you and your family living here in Birmingham, AL. Our area of the country is already prone to high humidity so this could make your problem even worse.
You may not think about this when you are having your carpets cleaned, but if a carpet cleaning company comes out to clean your carpet and they over wet it and do not extract the majority of the water, mold and mildew can form if it takes too long to dry.
This is the reason that Heaven's Best Carpet Cleaning of Birmingham uses a unique low-moisture method to clean carpets. Because we don't over saturate your carpet with water, we are able to clean it and it will dry quickly in about an hour. Carpets that take hours or days to dry can quickly develop mold and mildew in the padding and you would never even know it, until you get sick.
Here are some illnesses that can be caused by mold:
Muscle and joint pain
Headache, anxiety, depression, memory loss, and visual disturbances
Immune system disturbances and fatigue
GI problems
Shortness of breath
So, the bottom line is "having damp in your home" really is not good for you. Avoid all of these problems, by calling Heaven's Best Carpet Cleaning the next time you need your carpets cleaned. We will thoroughly clean and deodorize your carpets and they will dry quickly, in about 1 hour. Don't risk your family's health, call Heaven's Best now at (205) 618-9150. All of our cleaning solutions are environmentally safe as well as safe for you, your children and your pets. Avoid all together this Carpet Cleaning problem that can lead to Mold and Mildew in your carpet and padding can cause illness to you or your family in Birmingham, AL. Contact Heaven's Best at (205) 618-9150 to schedule a Professional Carpet Cleaning today.

Contact Heaven's Best to schedule a Professional Carpet Cleaning