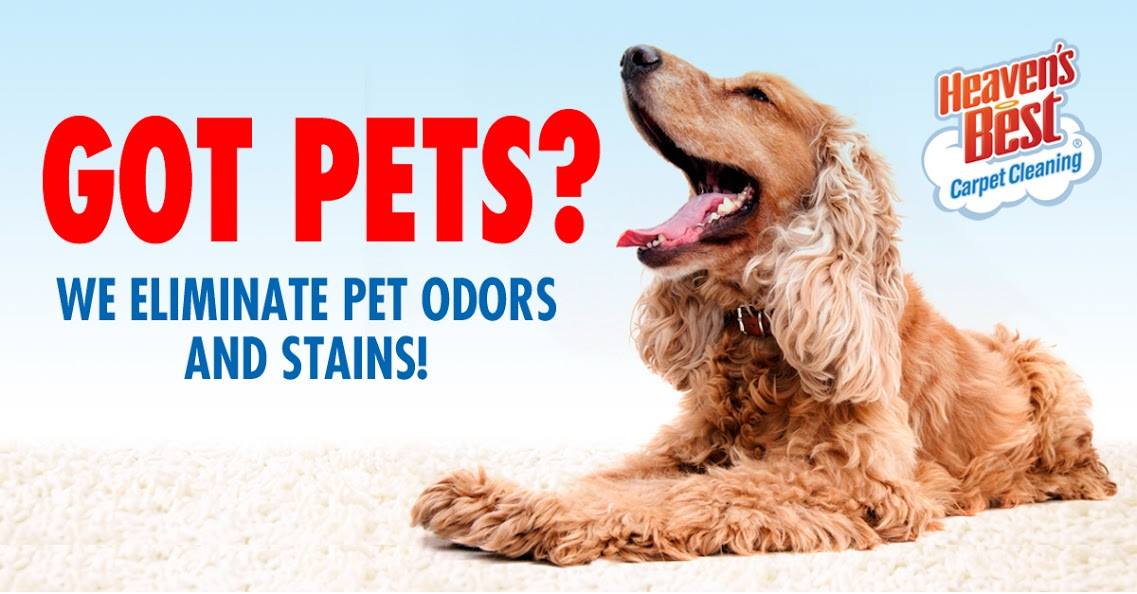 If you have pets, you know that it is hard to keep your home clean and fresh. They are fun to play with and great companions, but their odor may not be that pleasant in your home. This article gives some Carpet Cleaning and Pet Odor Removal Help for Birmingham AL residents. Here at Heaven's Best Carpet Cleaning, we love our dogs, but "Eau de Dog" is definitely not our favorite smell in the world. We worry when guests come over that they are going to get an unwelcome whiff of our dogs the moment they enter our home. So, we have learned some good tips for how to reduce this.
Here are some of the best tips you can implement if you want to minimize the pet odor in your home in Birmingham AL.
1. Bath your Dog
You would never think about going weeks with a shower or bath, but often our pets are not washed. If you did not wash, frankly, you would stink! Well, the same is true for your dog! You will need to determine how often to bath your dog. Ask the vet if necessary. It may depend on the breed and the type of coat and hair they have, but if you make it fun for the dog they may not mind. We throw a couple squeaky toys in the tub and our dog loves it.
2. Brush your Dog
Ideally, you should brush your dog daily, if possible. This helps to remove loose hair and dead fur. And the more hair there is on the brush, the less there will be on your furniture.
3. Look at Their Diet
Feed your dog a high quality diet and they will smell better. Their diet affects their health as well as their coat. A shiny coat and healthy skin give off a more pleasant odor. There is tons of information online about what to feed your dog and lots of excellent food choices. So, it should not be hard to get them on a healthy diet.
4. Use your Vacuum Cleaner
Vacuum daily or often. Dead dog hair is one of the biggest odor offenders. So, if you remove it often, your house will smell better. And, don't forget to empty your vacuum cleaner bag and wash the filter often, or your vacuum will smell also and could spread the pet odors.
5. Clean and Deodorize Your Floors
Any hard floor surfaces should be swept daily if possible and cleaned at least once a week. Hardwoods or laminate can be easily cleaned with a spray bottle filled with half white vinegar and half water. Lightly mist the floors and mop with a microfiber mop.
If you have pets, carpets should be professionally cleaned twice a year. Heaven's Best Carpet and Upholstery cleaning can help with this. We have excellent cleaners and deodorizers, that will help get rid of pet stains and odors.

If you follow these Carpet Cleaning and Pet Odor Removal Tips in Birmingham AL, you should be able to keep your home odor free. Call Heaven's Best Carpet Cleaning today at (205) 618-9150 if you are due for a Carpet Cleaning. Along with great smelling deodorizers, we also have great rates. Don't wait any longer contact us today!

Contact Heaven's Best to schedule a Carpet Cleaning and Deodorizer