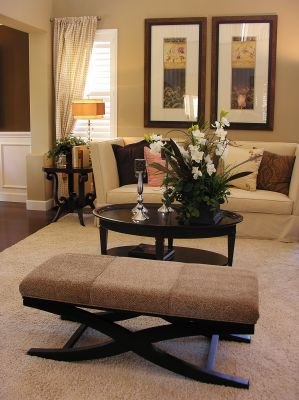 Have you ever seen carpeting that looked worn and lifeless? We can help - carpet cleaning: how to keep your carpets looking fresh in Birmingham, AL. There may be little, or no dirt in the carpet. However, after some time, carpeting can lose the luster of new, fresh carpet when it is not taken care of and cleaned properly and regularly. One contributor to this is that carpeting can hide a lot of dirt. For example, a single, square-foot of carpeting can conceal more than a pound of dirt. If you follow these recommendations you can keep your carpeting looking new and lustrous as long as possible.
Vacuum Regularly
The biggest way that carpets lose their luster is when the carpet fibers become victimized by dirt over a long period of time. Experts say dirt, allergens and other debris in your carpet can crush down the pile of your carpeting. The best way to keep this from happening is to vacuum regularly. Experts suggest vacuuming once every week, or every other week unless you have high activity that includes children and/or pets. In that case, vacuum at least twice a week.
Limit Dirt
Using double welcome mats can significantly reduce the amount of dirt that finds its way into your home. Many department stores and businesses use this system. Those entering your home clean the bigger chunks of dirt off on the outside mat, but then wipe again on the inside mat to further remove any lose dirt before stepping onto the carpeting. Putting into place a no-shoe rule in some or all rooms with carpeting may also be good practice. Any reduction to the amount of dirt that gets into your carpeting will enhance the efficiency of your vacuuming and the longevity of your carpets.
Call Your Local Carpet Cleaners
Most carpet manufacturers recommend having your carpets cleaned professionally every 12 to 18 months. This can really restore some of the life to your carpet and slow down the effects of aging and high use. By using a professional cleaning machine, hot water is sprayed out containing cleaning chemicals. Afterwards, the dirty water is then extracted from the carpet and pulled back into the machine and the process is then repeated using clean water. This process offers a deep cleaning that can rejuvenate the look and condition of your carpet.
Heaven's Best uses environmentally safe cleaning products that are safe around children and pets. We would be happy to clean your carpets and help you keep them looking new and fresh for the long haul! If you're wanting to know more about carpet cleaning: how to keep your carpets looking fresh in Birmingham, AL call us today at (205) 739-1880 or fill out the form below and we will contact you.

Contact Heaven's Best to schedule a Carpet or Floor Cleaning