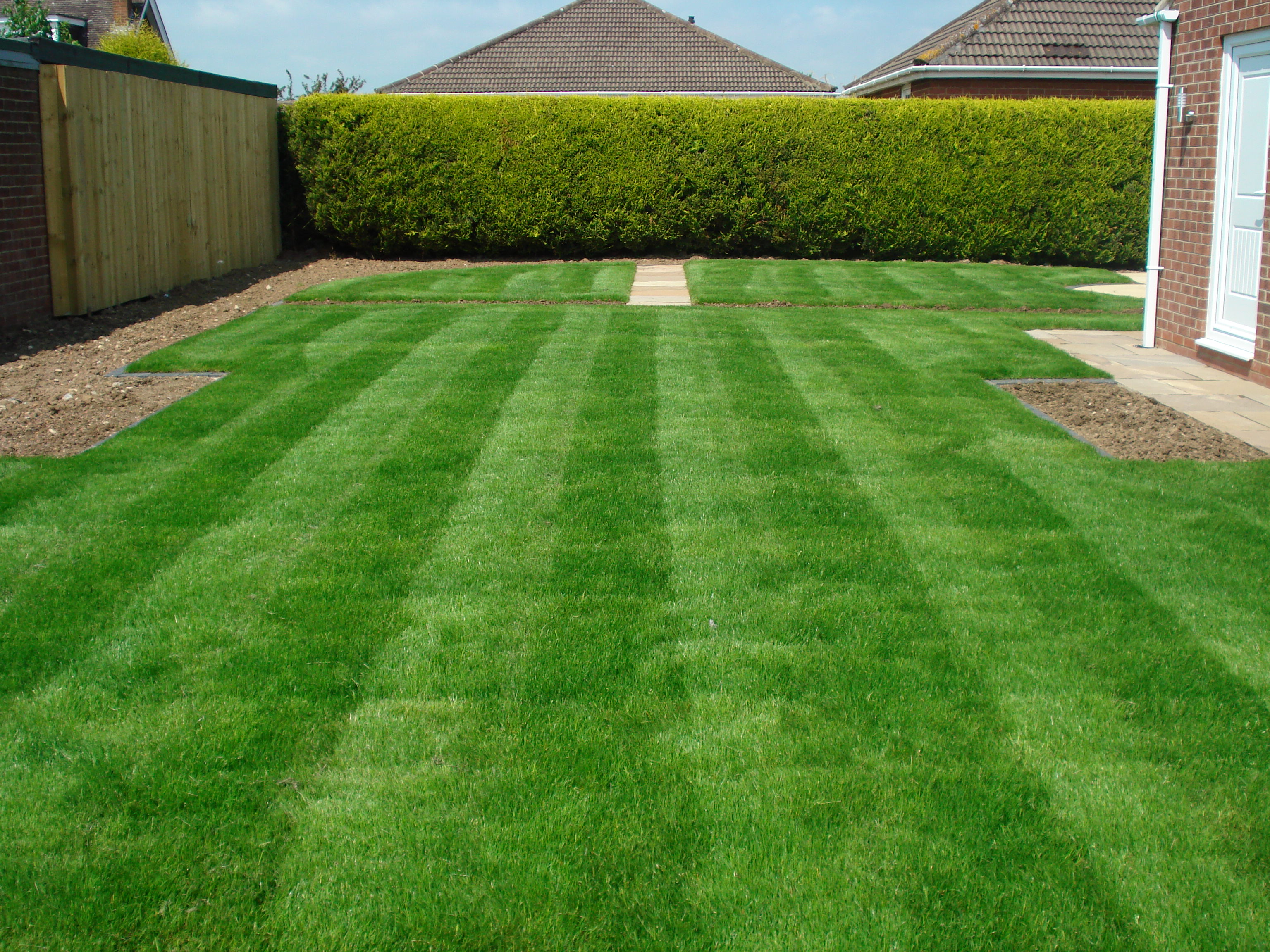 Heaven's Best Carpet Cleaning can help you with your Carpet Cleaning and Care needs, but what about your outdoor carpet or lawn? This article offers Carpet Care and Lawn Care Tips for Birmingham AL residents. Your lawn is similar in some ways to your carpet. Both of them require maintenance throughout the year. So, call Heaven's Best Carpet Cleaning at (205) 618-9150 to maintain your carpets and follow the Fall Lawn Care Tips below to help maintain your lawn.
Get rid of weeds - Getting rid of weeds in the Fall will help give you a fresh start in the Spring. It might seem like tedious work, but doing it now takes less time than if you wait until Spring. If you wait until next spring or summer, wees will have the opportunity to flourish, and you will be weeding much more than if you do it now.
Fertilize – You may not think you need to fertilize in the fall, but it is an important step toward keeping a beautiful, healthy lawn. Lawns often suffer from summer stressors like disease, drought, and heat. Fertilizer can help to revitalize your lawn, feeding roots from the time they go dormant, until Spring. Aside from feeding the roots all winter long, fall fertilizing also helps to prepare your turf for the long, cold winter ahead. A slow-release nitrogen fertilizer will help to give you the best results next Spring! They also now have Pet-friendly fertilizers, so you don't have to keep your dogs or cats off the lawn after putting it down.
Check your soil pH - If you've been having problems with weeds and moss in your turf, it could be an issue of soil pH. Weeds and moss thrive in acidic soil, so neutralizing your soil can resolve this issue. Not only will getting your soil back to neutral create an environment that isn't friendly to weeds, but it will also release nutrients in the soil that were previously "locked up." Be sure to do a soil pH test first so you know what you need!
Amend Your Soil – If your lawn just isn't giving you the results you're looking for, maybe it is lacking in something. Either way, the problem is in the soil, and Fall is the perfect time to renew your soil and have it ready for Spring. Whether it's loosening the soil with Gypsum, or changing the soil pH with Lime, put soil amendments down, and your soil will be ready to produce come Spring!
By following these simple lawn care tips, you will have a beautiful lawn in the Spring. To maintain your carpets in your home, make sure to schedule your yearly carpet cleaning. This will extend the life of your carpets as well as make your whole home smell great. Fall is a great time to have your carpets cleaned! With all the great Fall holidays coming up, call now to schedule your professional cleaning at (205) 618-9150. Heaven's Best has some Awesome Fall Specials, as well as great year round cleaning rates. Why not get your carpets or upholstery cleaned today?
Follow these Carpet Care and Lawn Care Tips for Birmingham AL Residents, and your home will look great both inside and out. Call Heaven's Best Carpet and Upholstery Cleaning today at (205) 618-9150 to schedule now and beat the holiday rush.

Contact Heaven's Best to schedule your Yearly Cleaning