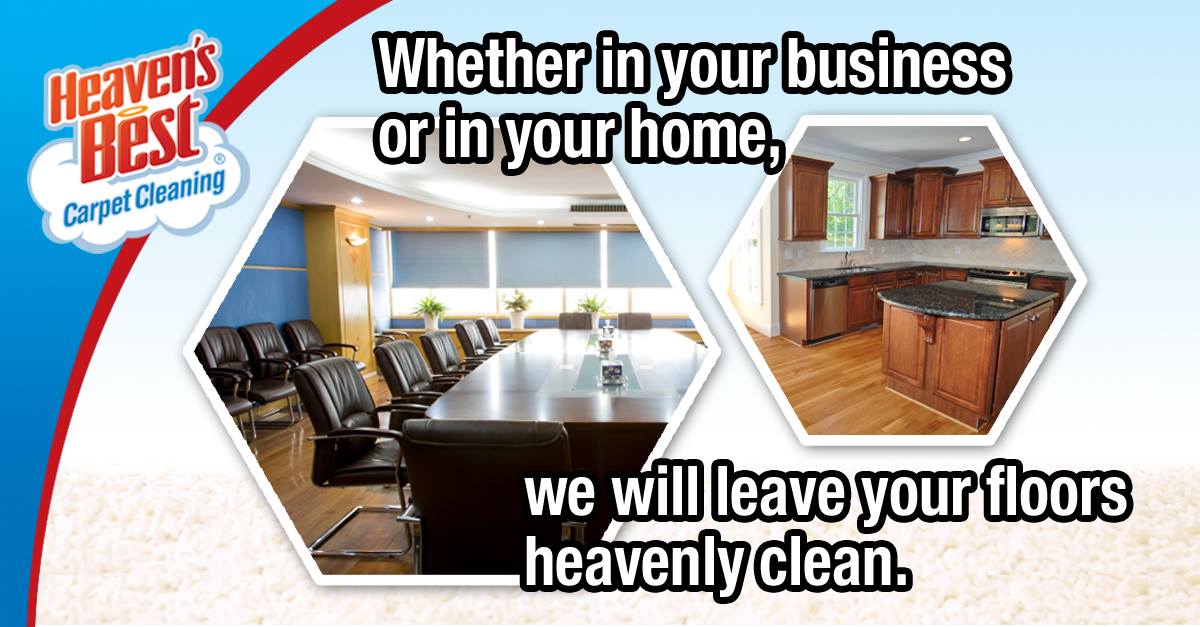 There are many carpet cleaners out there that can clean carpets, but who do you want to clean your home or office? If you want assurance that your workplace or home will receive a thorough and professional cleaning, call Birmingham's Most Trusted Carpet Cleaner, Heaven's Best Carpet & Rug Cleaners.
Heaven's Best is one of the most consistent, thorough, professional & trustworthy cleaners. We provide excellent service you can count on. And, we don't just say this, we back it up with our 30 day Guarantee. If any spot we clean comes back within 30 days, we will come back and clean again, no questions asked. We are committed to your complete satisfaction and to providing a "heavenly clean" every time we clean.
There's no hassle or headache scheduling a carpet or floor cleaning. We will schedule the cleaning around your schedule. We can clean during a week day, week night or on the weekend. Whatever time is most convenient for you, is when we will clean. Just call us at (205) 739-1880 for a FREE ESTIMATE. You will also find that our superior services are affordable. You can have your office carpets or floors cleaned for a fraction of what other cleaners charge. And, we have the newest technology and best equipment to get the job done right.
Don't worry over dirty floors or carpets anymore! Call Heaven's Best, Birmingham's Most Trusted Carpet Cleaner. Let's schedule your carpet clean today! Call Heaven's Best at (205) 739-1880 or fill out our contact form to schedule your clean today!

Contact Heaven's Best to schedule a Residential or Commercial Carpet or Floor Cleaning