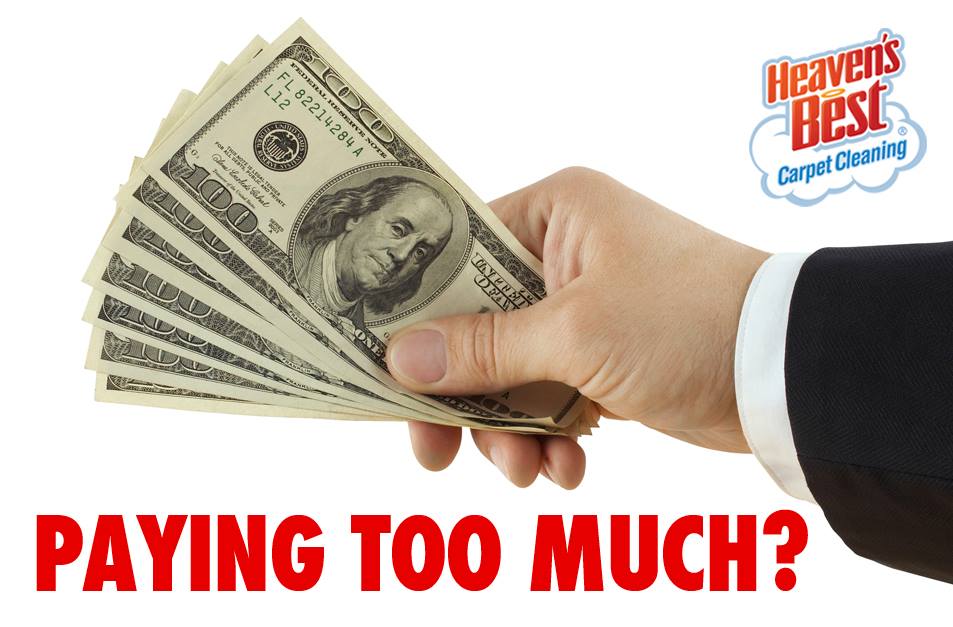 Heaven's Best Carpet & Rug Cleaners pride ourselves in being very competitive. We have a reputation for doing excellent work at very reasonable rates. That is why we have the Best Value for your Money for a Carpet Cleaning in Birmingham, AL. When you call Heaven's Best, you can rest assured that you will get a good price for a superior cleaning. Owner, Stephen Mobley says he can't help it. He is OCD! He learned how to clean in the US Marine Corps and it has to be done right. So, we will not cut corners, we will clean them.
Along with giving a great value for your money, we also try to make the process as easy and pleasurable as possible. Along with our love of dogs, we also don't mind cleaning up after them. And, even though kids can make some really bad messes, we love them regardless. So, if you haven't tried Heaven's Best yet, give us a call. We have some great fall specials that we are just waiting to pass on to our customers.
You can't beat our $87 - 3 Room Carpet Cleaning Special! This Special includes Commercial Vacuuming, Pre-spotting & Pre-spray, application of our unique Heaven's Best Carpet Cleaning Solution, Citrus Deodorizer, and Carpet Grooming. Other carpet cleaners charge extra for deodorizer. We do not! Deodorizer is included in ALL of our Carpet & Upholstery Cleanings! We believe everyone wants their Carpets to look and SMELL clean and fresh. And, ALL of our cleaning solutions are Environmentally safe, so they won't harm you, your children or your pets.
Give us a call at (205) 739-1880 to schedule the Best Value for your Money Carpet Cleaning in Birmingham, AL. We promise you will not be disappointed. At Heaven's Best, we strive to live up to our name "Heaven's Best" every time we clean. Call us now at (205) 739-1880.

Contact Heaven's Best to learn about our Current Carpet, Upholstery, and Floor Cleaning Specials