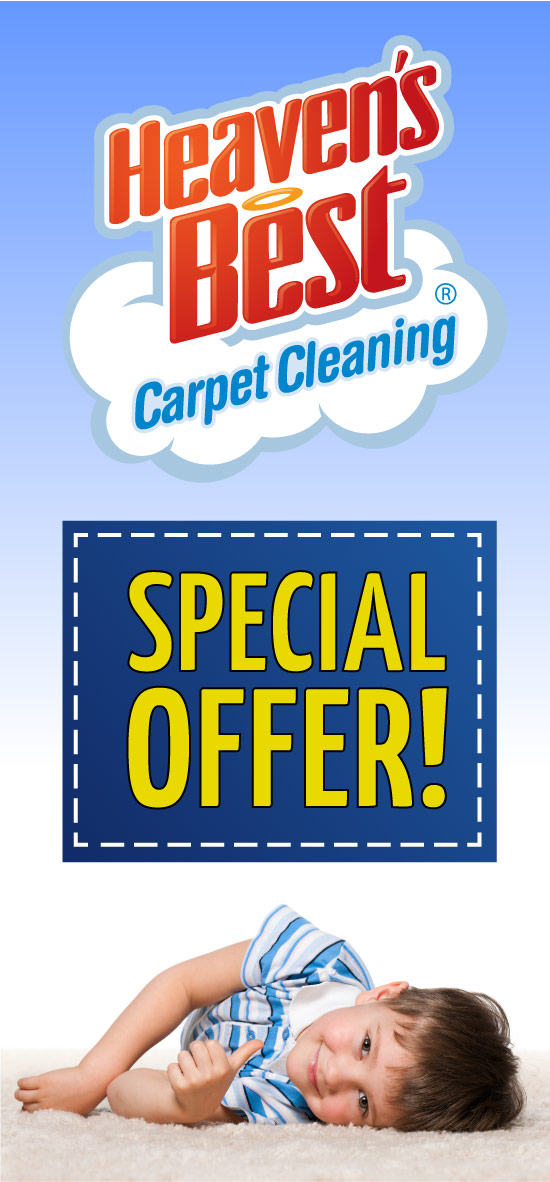 If you are looking for the Best Spring Carpet Cleaning Specials in Birmingham AL, Heaven's Best Carpet and Rug Cleaners have the answer. Our current Carpet Cleaning Special price is on $29 per room* (for rooms up to 200 Sq Ft and a minimum $50 order). This special deal is not a cut rate deal either. When we clean your carpets we include our full service carpet cleaning which includes multiple steps to ensure you have thoroughly clean carpets when we are finished. This discounted price includes the following services: commercial vacuuming, pre-spray and pre-spotter, our Heaven's Best unique Carpet Cleaning solution, an added Citrus Booster for cleaning power, and our awesome smelling Citrus Deodorizer. We don't charge extra for our deodorizer either, like many of our competitors. Our Citrus Deodorizer is always FREE! We offer a great service for a great price which means you will get the best value for your money when you call Heaven's Best. Why not call right now at (205) 739-1880 and get a Free Quote over the phone. You will be amazed at how affordable our services are.
Heaven's Best Carpet and Rug Cleaners is owned and operated by retired USMC veteran, Stephen Mobley. Stephen started this business here in Birmingham because he wanted to offer the residents of Birmingham an alternative to high priced carpet cleaning services. Stephen's company is family owned and operated here in Birmingham, and the reason we can offer such great rates is because we are a small company with low overhead. Heaven's Best of Birmingham is also built on the same values Steve learned in the Marine Corps; honesty, integrity, dependability and pride. We feel good when we provide excellent service and we love to hear how well we did. So, please check out our reviews on Google and Facebook. When you call Heaven's Best of Birmingham, you will get honest prices, honest expectations, excellent cleaning services, and great customer service. Call Heaven's Best today at (205) 739-1880 to schedule a cleaning.
*The $29 per room applies to Rooms up to 200 Sq Ft. Two rooms are $58, and three rooms are $87. A $50 minimum is required for any visit, which is half as much as other carpet cleaners charge. Most of our competition requires a $99 minimum fee for them to come out to your home. We recommend that when you schedule to have us clean for you, that you have at least 2 rooms cleaned. You can't beat this Best Spring Carpet Cleaning Special in Birmingham, AL.

Contact Heaven's Best for our Spring Carpet Cleaning Specials