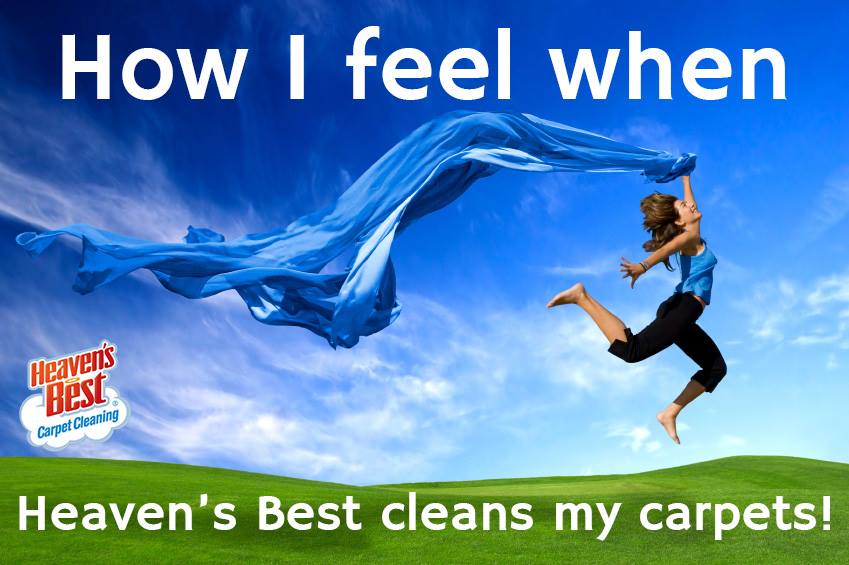 As you may have noticed, cold weather has hit us. This usually means turning up the heat and staying inside. And, although it may be cozy, this is when the flu season starts. People around you may be getting colds and the flu. Therefore, it's vital to know what could be done to keep your home healthy and safe for everyone in the house. And, with holidays coming upon us, it is a good time to follow these Best House Cleaning Tips by Heaven's Best Carpet Cleaning Services of Hoover, AL.
In this article, Heaven's Best Experts roll out the best house cleaning tips for what should be done and what needs more concern while cleaning to cut out the spread of illness.
First, brush up on the facts and common myths around what it actually means to sanitize versus disinfect and clean. The following cleaning tips utilize disinfecting tools and supplies to make your home clean and safe:
KITCHEN
The most important areas to disinfect are the following; cabinet and drawer knob, both large and small appliances handle, sink fixtures, countertops, table surface, chair backs and sides, light switches and plates, and trash receptacles. Also, replace the sponges, or better yet, switch to reusable rags that you can launder in hot water.
BATHROOM
Similar to the kitchen, give more attention to drawers, cabinet, and doorknobs; sinks, toilets, shower handle, light switches and small appliances like hair dryers, straighteners, and trimmers. Make sure you keep toothbrushes separate from each other. Also, make sure everyone uses their own towel especially the person who is sick.
LIVING AREAS
when it comes to living area give attention to doorknobs, light switches; TV and other clickers; video games controllers, computer keyboards, trackpads, mouse, mobile phones and other electronic devices. Table and chairs are one of the popular places to be affected by cold and flu germs, so make sure you give a thorough cleaning to all your dining areas, where you have coffee or food.
BEDROOMS
Deep clean all your bedding in hot water. Additionally, wash any soft toys in hot water. Disinfect light switches, closet, door knobs, and bureau handles.
These are a few things that can be done to keep your home clean and germ-free. And, after you clean and disinfect your home, don't forget to have your carpets, floors and upholstery professionally cleaned. Heaven's Best Carpet Cleaning Services can help get all your floors ready for the holidays and guests. Call us at (205) 739-1880 to schedule a professional cleaning today. We have specials on our carpet cleanings, and upholstery cleaning. Having your carpets and upholstery cleaned will freshen up your house and not only make it look good for your guests, but it will smell good too. Heaven's Best always offers our Free Citrus/Orange Deodorizer with all our cleanings. This is a natural orange citrus scent that will make your whole house smell clean and fresh. Call Heaven's Best now at (205) 739-1880 for our current specials, and don't forget to follow these Best House Cleaning Tips by Heaven's Best Carpet Cleaning Services of Hoover, AL

Contact Heaven's Best for our Current Carpet, Floor and Upholstery Cleaning Specials