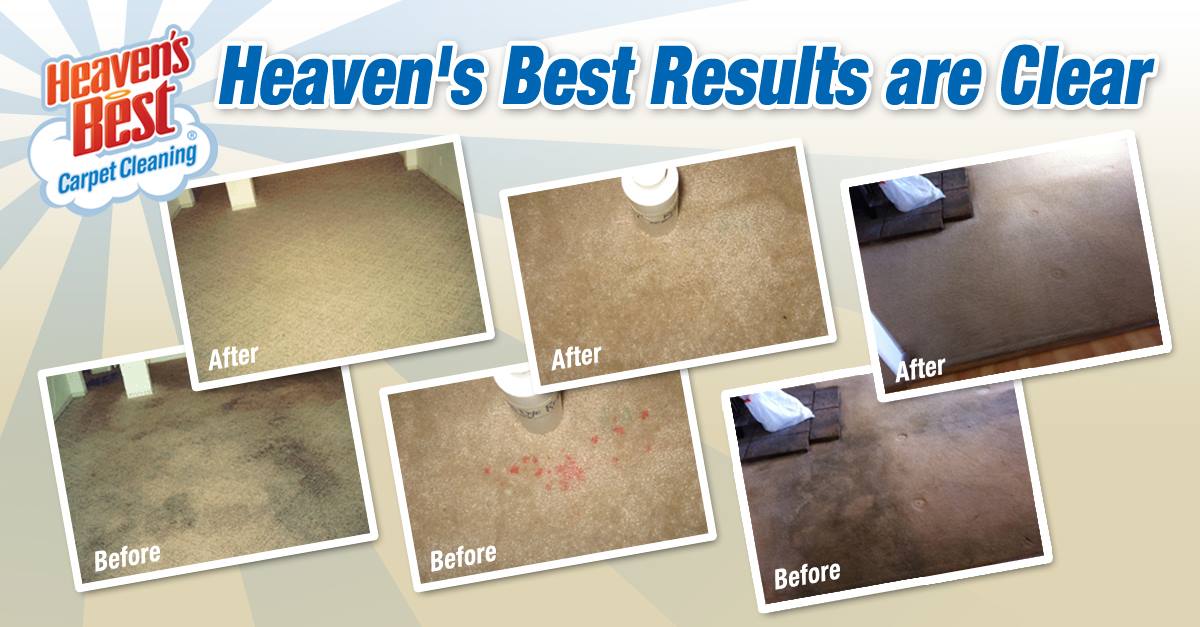 If you're looking for the best carpet cleaning reviews in Birmingham, AL, look no further! Our testimonials speak for themselves.
"So thankful they could come out last minute to help us clean after a move! They were very positive, professional, and helpful!" - Julie K.
"Fantastic experience. Scheduling was so easy. Stephen was prompt, polite and fast. My carpets look brand new. And the price can't be beat. I will never use another carpet cleaner." - Allison M.
"I've worked with many contractors and trades during my 30 years as a rental property owner. I recently hired Heaven's Best to restore the floors in one of my properties. The floors (different surfaces) had been neglected for 10-years. I thought for sure there was no way they would be restored to the condition where I could sell this home without replacing all the flooring. Stephen and Ann (owners) of Heavens Best assured me they could clean the floors and bring them back to there original look. WOW!!! the before and after pictures say it all...but let me tell you, there are not many service oriented owners in this country anymore - Stephen and Ann kept to their promise and handled the job in a timely and professional manner. HERE'S THE BEST PART .....THEY EXCEEDED MY EXPECTATIONS WITHOUT OVER-CHARGING ME LIKE EVERY OTHER TRADE OUT THERE! I WOULD RECOMMEND THEM TO ANYONE AND WILL BE USING THEM FOR THE REST OF MY LIFE!" - Mark M.
"The absolute best! I have hired them about every 3 months for the past 6 years!!! Always on time, super friendly and always do the perfect most professional job. My favorite day is coming home to a clean carpet after they have been here!" -Laura M.
"Both the office and field personnel were courteous, knowledgeable, and up front. There were no hidden fees....the price quoted on the phone was the same as quoted by the tech in the field and there were no additional charges during or after completion. I'd recommend them to friends and family." - Jeff S.
These are just a few of our hundreds of happy customers! We strive to do a great job at a great price and aim to please our customers. These are just a few of the best carpet cleaning reviews in Birmingham, AL. We hope you'll join these, and many other customers and choose Heaven's Best for all your carpet cleaning needs! Give us a call at (205) 739-1880 to schedule a carpet cleaning today.

Contact Heaven's Best to schedule a Professional Carpet Cleaning