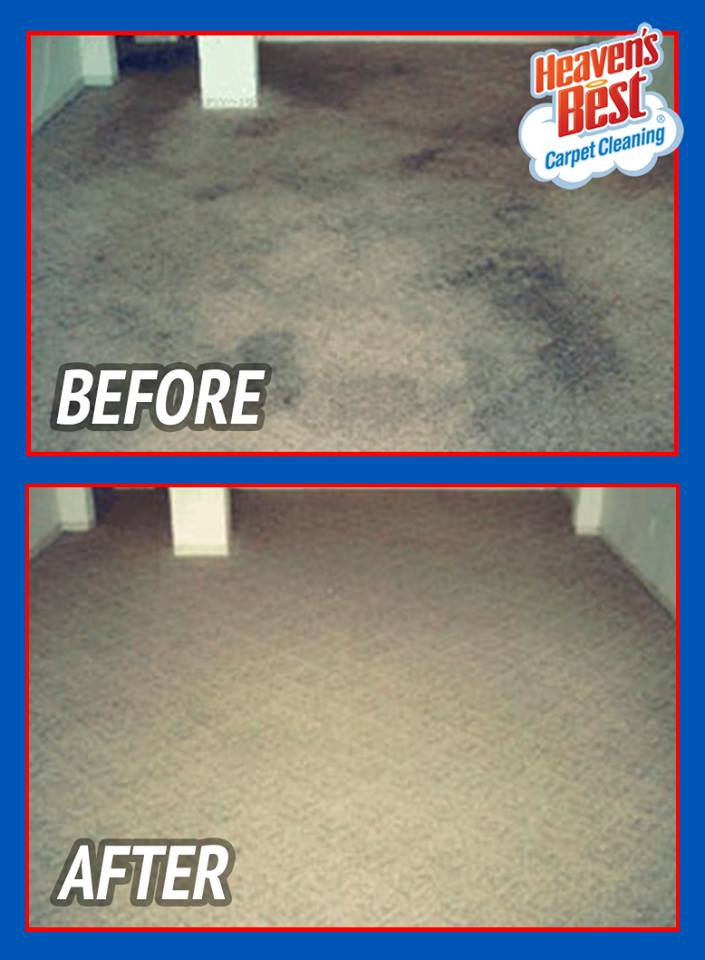 Check out how the stains have disappeared in these Before and After photos of Heaven's Best Carpet Cleaning in Birmingham AL. Sometimes there are a lot of things that affect our carpets that leave horrible marks. Fortunately at Heaven's Best we can fix those for you to help your carpet look as good as new! Black traffic dirt from shoes and foot traffic coming in and out of your home can make some ugly traffic lanes. Spills from drinks and sodas can add to the dirt. And if it has been quite a while since you have had your floors cleaned, they can start to look really bad. But, don't fear, Heaven's Best is here! We have superior cleaning products that can break down almost any dirt immediately. And, our multi step cleaning process will get your carpets thoroughly cleaned and deodorized.
When you call Heaven's Best at (205) 739-1880, you will receive prompt professional service. We will schedule a time convenient for you to come out and clean. If you want an exact estimate prior to your cleaning, we will come out and give you the exact price prior to scheduling, and we never charge any fees for Estimates. The first step in our cleaning process is to vacuum your carpets. Vacuuming is very important in cleaning carpets because it removes any dry dirt first, before you wet the carpets. Dry dirt is much easier to extract than wet dirt. Then, we apply our unique pre-spray which we call Fast Acting Enzyme. And, it lives up to its name. Fast Acting Enzyme starts to break down the dirt almost immediately. We also pre-spot any stains. Then, we clean with our Heaven's Best unique Citrus based cleaning solution. Finally, we spray our Fresh and FREE Citrus Deodorizer, so your carpets will not only look clean, but they will smell clean.
So, if you haven't had your carpets cleaned in over a year, you are due for a cleaning. Call Heaven's Best today at (205) 739-1880 to schedule a cleaning, and you will see the difference just like these Before and After Photos of Heaven's Best Carpet Cleaning in Birmingham AL.

Contact Heaven's Best to schedule a Professional Carpet Cleaning