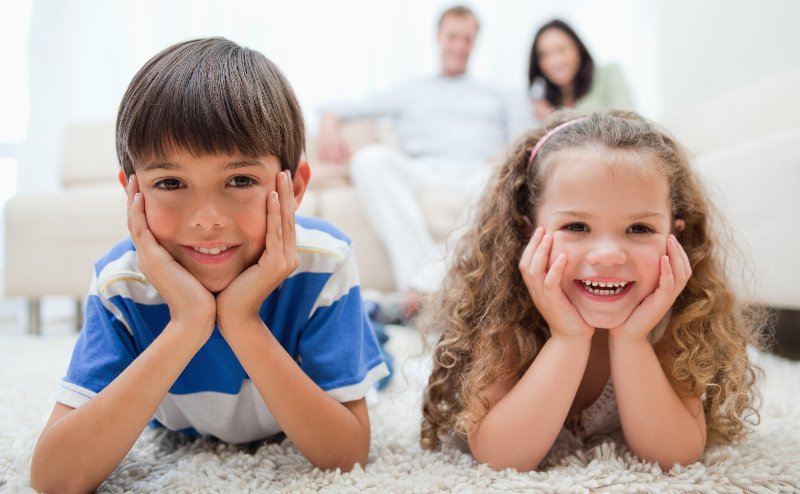 The kids are back in school! Hurray! You successfully got through the summer with the kids, and now they are back at school all day. It is a perfect time to get your home back to normal again.
Heaven's Best Carpet & Rug Cleaners can help you get your carpet and upholstery looking and smelling fresh again. We are offering some Excellent Back to School Carpet Cleaning Specials in Birmingham, AL.
Heaven's Best is currently offering our back to school carpet cleaning special of only $87 for 3 Rooms of Carpet (up to 200 square feet each). This special includes our multi-step process that will get your carpets thoroughly cleaned. First we vacuum with the most powerful commercial vacuum on the market. Next, we apply Pre-spray which is our unique Fast Acting Enzyme that starts to break down dirt and grime immediately. We also pre-spot stains and any areas that are extremely dirty. After pre-spraying and pre-spotting. We apply our Heaven's Best Carpet Cleaning solution that has a citrus base with a very strong cleaning agent that cleans very well and is also environmentally safe. For extra cleaning power, we add a Citrus Booster to help make your carpet cleaner and brighter. We scrub and extract the dirt from your carpet. Then, we spray our FREE CITRUS DEODORIZER. You will love how your carpet looks and smells after a Heaven's Best Cleaning. Finally, we rake your carpet to make the fibers stand back up and to help it dry quicker. With our low-moisture carpet cleaning you will not have to wait days or even hours for your carpet to be dry, it will be dry in about 1 hour! Call us at (205) 739-1880 or fill out the form below to schedule this $87 Back to School Carpet Cleaning Special. Mention "back-to-school" special when scheduling service, to receive this special. Also, ask about our Upholstery Cleaning specials. It is an excellent time to get your home back in order! Now that the kids are back in school, contact Heaven's Best to take advantage of our Back to School Carpet Cleaning Specials in Birmingham, AL.

Contact Heaven's Best to schedule a Carpet Cleaning