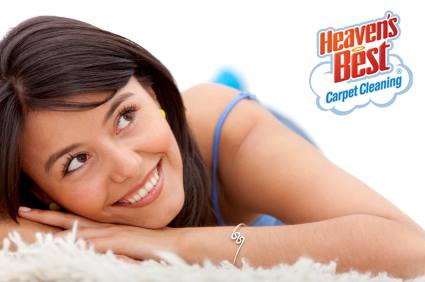 With the upcoming Fall and Winter Holidays coming upon us, you may be looking for Affordable and Professional Carpet Cleaning Services in Birmingham Alabama. We at Heaven's Best Carpet and Rug Cleaners can help! We are a Veteran-owned, professional carpet, upholstery and floor cleaning company offering quality services at affordable prices. Our tried and true carpet cleaning process not only cleans the worst stains, but it dries fast, in about 1 hour, and it is safe for kids, pets and the environment.
At Heaven's Best, we can take care of all your floor and upholstery cleaning needs. From quality carpet cleaning, to professional hardwood floor cleaning, to tile and grout scrubbing, we have the best equipment, the friendliest staff and the best results. And we guarantee it! With our 30 Day Guarantee, if a spot or stain returns, we will come back and clean, no questions asked! So, if you are looking for a superior cleaning, look no further! We love to make our customers happy, that is why we give the best value for your money along with striving to live up to our name "Heaven's Best" every time we clean. Give us a call at (205) 739-1880 to learn about our current Fall Specials. We can get your carpets, upholstery or floors ready for your holiday guests at a reasonable price. So, why not give us a call now at (205) 739-1880.
Heaven's Best Carpet & Rug Cleaners provides Affordable Professional Carpet Cleaning Services throughout the entire Birmingham Alabama metro area including all of Jefferson and Shelby County.

Contact to schedule an Affordable and Professional Carpet, Upholstery or Floor Cleaning