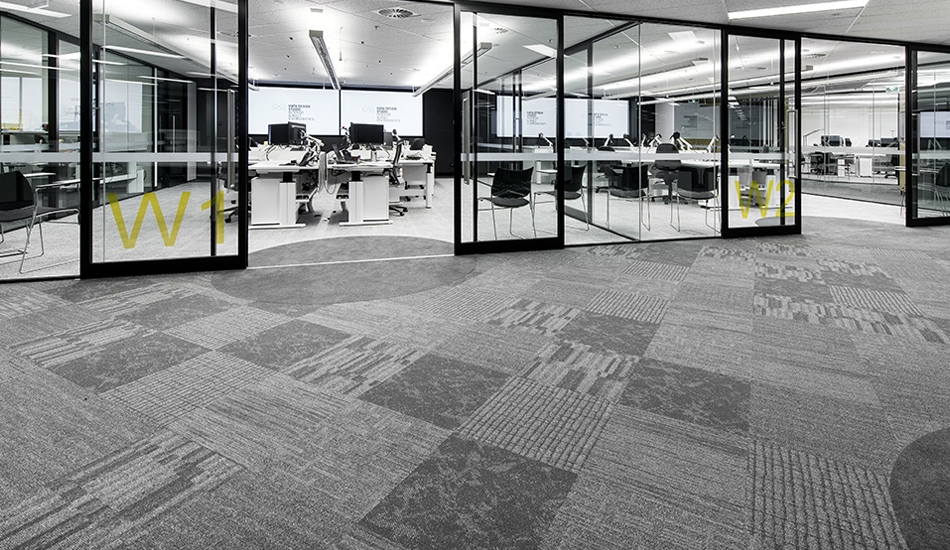 If you are looking for the best rates to get your carpet or VCT Tile floors cleaned at your business, Heaven's Best Carpet Cleaning is the place to call. We are the most Affordable Office Carpet Cleaning Specialists in Hoover, AL. We definitely beat our competitors when it comes to customer service as well as our prices. So, if your office floors or carpets are looking dull or dirty, we can help. Just give us a call and we will come out to your location and give you a FREE ESTIMATE to clean your carpets or VCT Tile floors, as well as your upholstery.
Even though we clean a lot of homes throughout the Birmingham, AL metro area, we also specialize in Commercial Carpet Cleaning. Cleaning Office carpeting is a little different than cleaning residential carpets. For one thing, commercial carpet is made with a different material than residential carpet. Resident carpets are typically thicker and have padding underneath. Commercial carpet is usually made out of durable nylon, and they do not have padding under it. It is usually glued directly to the concrete below. Therefore, it is often referred to as "glue-down" carpet, or its formal name; olefin.
Because it is glued directly to the sub-floor, the process used to clean it can easily loosen the glue and make the carpet buckle. This can happen if it gets too wet and it does not dry fairly quick. Another problem that can occur if carpet remains wet for a long time is that it can actually start growing mold or mildew on the underneath side and you may not even know this has occurred. Mold and Mildew is toxic and if your building does not have ventilation, you, your employees and your customers could be breathing in this toxic substance. Therefore, carpet manufacturers recommend that carpet be dry in at least 8 hours after a cleaning. With Heaven's Best you don't have to worry about any of this because we use a low-moisture process to clean commercial carpeting. Our process uses less water, so the carpet doesn't get as wet and it will dry faster, actually in about 1 hour.
Heaven's Best Carpet Technicians are specially trained and tested by the IICRC (Institute of Inspection, Cleaning and Restoration Certification) to know the best methods for cleaning both commercial and residential carpets. So, they know what to do to ensure your office carpets are cleaned properly. And, we use the newest, top of the line equipment to clean your floors, along with our proprietary cleaning solutions. Our cleaning products were developed to clean very well with our low-moisture process and also to be environmentally safe. So, you don't have to worry about your employees or customers breathing in bad chemicals. Whether, we clean at night when no one is there, or we clean on a slow day, you do not have to worry who is in the building. Our all-natural citrus based products are safe for you, your employees, and your customers.
And, you may be thinking, why would I have the carpet cleaners come in to clean during the day while I am still conducting business? This is an excellent question! The answer may be surprising, but the fact is, our process is very quiet and unobtrusive. So, you can actually be in your office working while we are cleaning your floors. And, because they drive fast, you can walk on them in about 1 hour after we clean.
And, last but not least, our prices are extremely competitive. You will be amazed at how inexpensive it is to have your business carpet cleaned. Give us a call now at (205) 739-1880 to get a FREE QUOTE. We are confident you will want to use our services once we quote you the price. But, don't take my word for it, give us a call now at (205) 739-1880 to find out for yourself. You will be amazed! You will find out that we are the most Affordable Office Carpet Cleaning Specialists in Hoover, AL.

Contact Heaven's Best to schedule an Office Carpet, Floor or Upholstery Cleaning