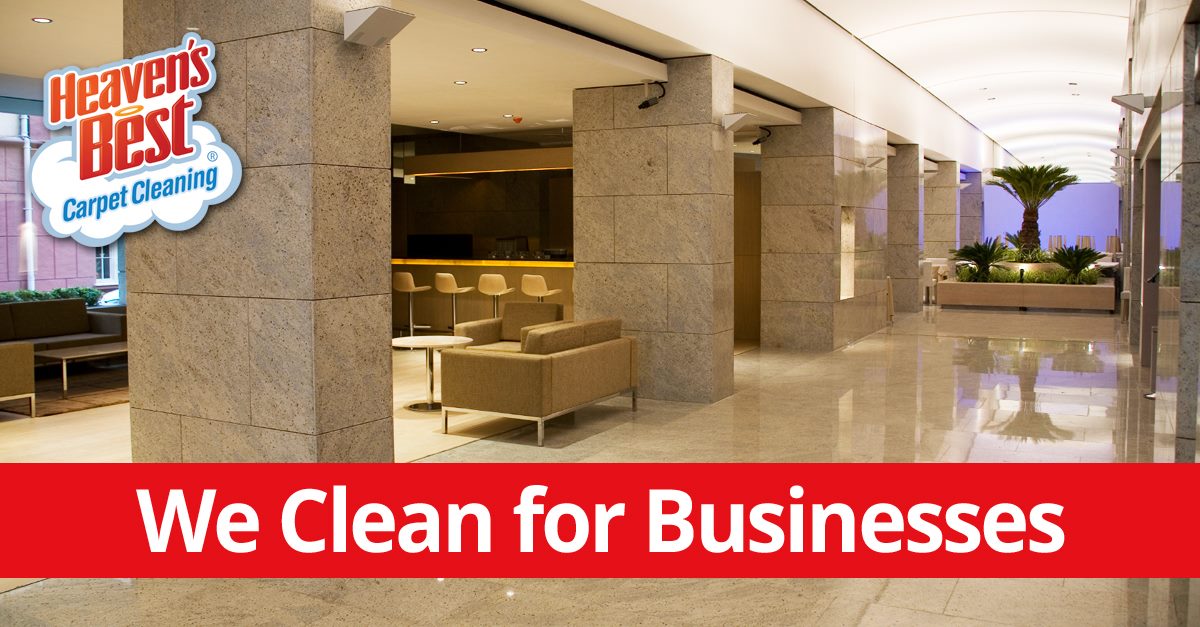 When a customer enters your business, do they feel like they have entered a pleasant clean environment? Or, do they see an office that is disorganized and dirty? If your carpet and floors are dirty, it may reflect badly on your business and your reputation. If your carpet and floors are dirty, no need to stress, Heaven's Best can help! We have Affordable Commercial Carpet and Floor Cleaning Services in Hoover AL that can help clean and brighten your office space so that it is warm and inviting to your clients. Don't let dirt bring your business down!
A professional floor cleaning company like Heaven's Best Carpet Cleaning can keep your floors looking like new. Heaven's Best specializes in Commercial Carpet cleaning and our rates beat the competition. So, make sure you call us for a quote first. Along with carpet cleaning, Heaven's Best can handle all types of floors including VCT tile, Tile and Grout, and Hardwood floors. And that is not all! We also can clean your office furniture including office chairs, waiting room chairs, sofas or loveseats. Estimates are always FREE, and our Commercial Discount rates are hard to beat. Our trained technicians will come in and measure the area and give you a thorough analysis of your floor and floor cleaning needs.
Heaven's Best Office Cleaning Services include:
Commercial Carpet Cleaning
Carpet Tile Cleaning
Upholstered Office Furniture Cleaning
Hardwood or Engineered Hardwood Floor Cleaning and Polishing
Tile and Grout Scrubbing and Resealing
VCT Tile Stripping and Waxing
We will work around your schedule and will clean during times that are most convenient for you and your staff. Heaven's Best will make your floors spotless and can keep your business looking great all year-round. Call Heaven's Best today at (205) 739-1880 for a FREE Floor Analysis and Estimate. Don't wait any longer to have your business carpets or floors cleaned. Try Heaven's Best Affordable Commercial Carpet and Floor Cleaning Services in Hoover AL. You will make a great first impression to all your customers with clean floors or carpets.

Contact Heaven's Best to schedule a Commercial Carpet or Floor Cleaning