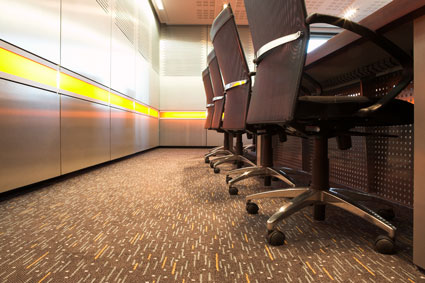 Has it been a while since you had the carpets cleaned at your business or facility? If it has been a year or longer, then you are due for a carpet cleaning. Let the professionals at Heaven's Best Carpet and Rug Cleaners provide Affordable Commercial Carpet Cleaning Solutions for your Business in Birmingham AL. Heaven's Best has a unique cleaning process and special carpet cleaning solutions that are specifically tailored for commercial carpeting. Our cleaning products are all-natural citrus based so they are safe for you, your employees and your customers. Also, we use a low-moisture cleaning process that is better for commercial carpets and it allows your carpets to dry quickly, in about 1 hour.
We can make your office, business, or any commercial building look spotless and refreshing, and make the process very easy for you. And, our commercial carpet cleaning services are at a discounted rate, so they are very affordable. There is no need to put off carpet cleaning any longer. We can make your carpets and floors look great! So, when people come through the doors of your business, they're first impression of your business is pleasant and positive. Having a clean office with fresh clean carpets and floors will make your customers want to come back over and over again. This means more business for you!
Some of the Businesses that Heaven's Best provides our Affordable cleaning services to include:
apartment complexes, condos & dorms
childcare centers & daycare facilities
churches & synagogues
health care facilities, doctor & dentist offices
high rise buildings
hotels & motels
nursing homes, long term care facilities & assisted living facilities
restaurants & banquet facilities
retail stores or businesses
university offices
Because a Heaven's Best Carpet Cleaning will dry fast, you will be able to get back to your customers in no time. And, the best benefit of a Heaven's Best Carpet Cleaning is that it will not "break the bank." Our commercial rates are the best in Birmingham, and our Estimates are always FREE! Why not give us a call today at (205) 739-1880 for a FREE ESTIMATE. You will see that we have the Best Affordable Commercial Carpet Cleaning Solutions for your Business in Birmingham AL. Don't wait any longer! Call Heaven's Best now at (205) 739-1880 or fill out the form below to request a FREE ESTIMATE.

Contact Heaven's Best for Affordable Carpet Cleaning Solutions!