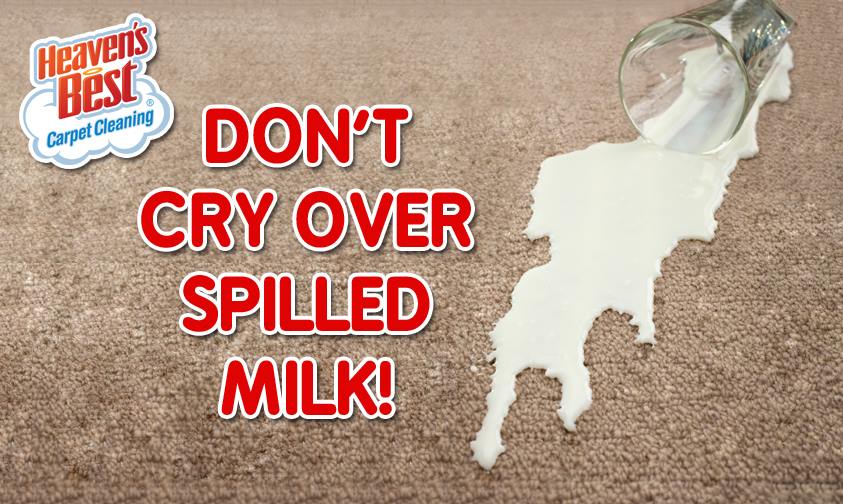 If you are looking for an Affordable Carpet Cleaning Specials in Hoover AL, Heaven's Best Carpet and Rug Cleaners is who you should call. Our current carpet cleaning special is only $87 for 3 Rooms of Carpet (for rooms up to 200 Sq. Ft each). Don't cry over spilled milk or other spots and stains in your carpet. Call Heaven's Best for our very affordable carpet cleaning specials. And when we say special, we do not mean a cut-rate service, we mean our multi-step cleaning that includes everything from vacuuming to deodorizing.
First, our technician will walk through your home with you to see what needs cleaned and assess the best method of cleaning. He will then vacuum using one of the best commercial vacuums on the market today. This vacuum will pull up more dry dirt than most regular vacuums. Next, he will pre-spot any special spots or stains. Then, he will spray our unique pre-spray which we call Fast Acting Enzyme. Fast Acting Enzyme is just like it sounds. It is an enzyme that will immediately start to break down dirt and grime in your carpet. Next, the technician will clean the carpet using Heaven's Best unique carpet cleaning solution which includes an environmentally safe cleaner and a citrus booster to clean the worst stains and dirt. Finally, he will spray our Orange/Citrus Deodorizer to make your carpets and house smell fresh and clean. Then, he rakes your carpets to stand the fibers up to groom them and to help make them dry quickly.
And, along with this being a great bargain, we also use less water than other carpet cleaners, so your carpets will dry fairly quick, in about 1 hour! You really can't beat our $87 3 Room Carpet Cleaning Special. It is the best value for your money! Give Heaven's Best a call now at (205) 739-1880 to schedule. Don't let dirty carpets get you down, call Heaven's Best today to schedule an Affordable Carpet Cleaning Special in Hoover AL.

Contact Heaven's Best to schedule an Affordable Carpet Cleaning