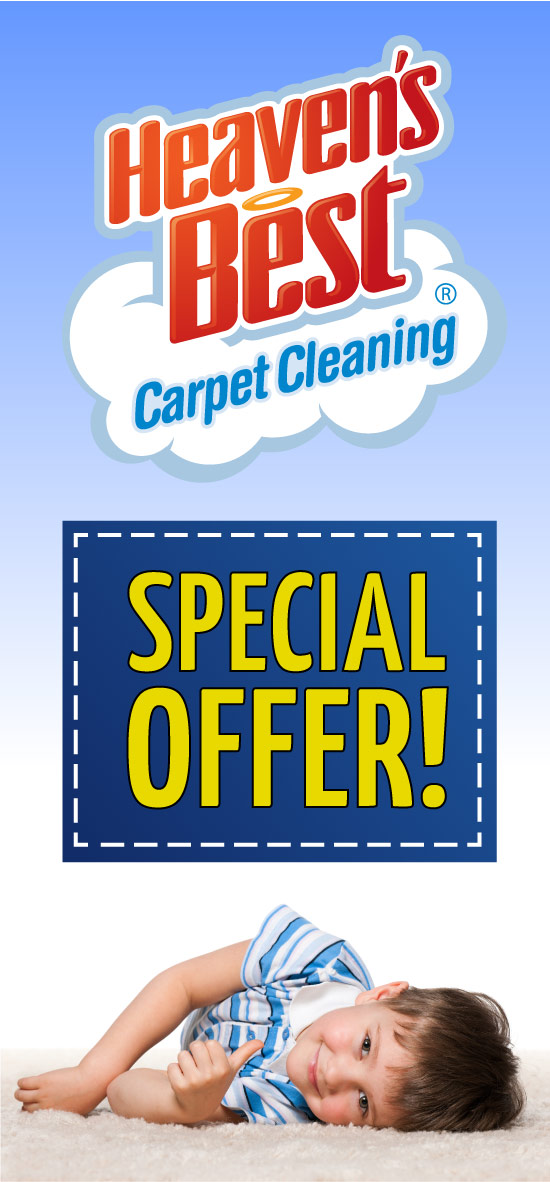 If you are looking for the most Affordable Carpet Cleaning Services in Hoover AL, Heaven's Best Carpet and Rug Cleaners have the answer. Our current special offer for cleaning 1 room of carpet is only $29, for a room up to 200 Sq. Ft. This includes everything from vacuuming to deodorizing. First, our technician will walk through your home with you to see what needs cleaned and assess the best method of cleaning. He will then vacuum using one of the best commercial vacuums on the market today. This vacuum will pull up more dry dirt than most regular vacuums. Next, he will pre-spot any special spots or stains. Then, he will spray down a pre-spray which we call Fast Acting Enzyme. Fast Acting Enzyme is just like it sounds. It is an enzyme that will immediately start to break down dirt and grime in your carpet. Next, the technician will clean the carpet using Heaven's Best unique carpet cleaning solution which includes an environmentally safe cleaner and a citrus booster to really get out the dirt. Finally, he will spray an Orange/Citrus Deodorizer to make your carpets and house smell great. Then, he does a final grooming of the carpets using a carpet rake.
All the solutions he uses are environmentally safe, which means they are safe for children, elderly and pets. Along with being safe, they work extremely well to break down dirt and grime. And the process Heaven's Best uses is also environmentally friendly because it is low-moisture, meaning it uses less water and therefore less waste. Our low-moisture process will not soak your carpets, so they will dry much faster than other carpet cleaners, usually in about 1 hour! This means you can get back to your life and activities as soon as possible.
We take all these steps to ensure you will have bright, clean and fresh smelling carpets when we leave. And, we won't break the bank! All of this is only $29 per Room (up to 200 Sq. Ft). We do have a $50 minimum charge, so we recommend you have at least 2 Rooms cleaned. For 2 Rooms you will only pay $58. And our 3 Room Carpet Cleaning Special is only $87 for 3 rooms (up to 200 Sq. Ft each).
Why not call Heaven's Best Carpet and Rug Cleaners today to schedule a Carpet Cleaning? You can reach us at (205) 618-9150 or email us at heavensbestofbirmingham@gmail.com. Even easier, fill out the form below to receive a quick quote. Contact Heaven's Best today for the most Affordable Carpet Cleaning Services in Hoover AL.

Contact Heaven's Best to schedule a Carpet Cleaning