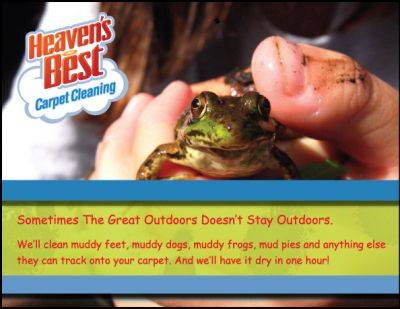 If you are looking for Affordable Carpet Cleaning Company in Hoover AL, look to Heaven's Best Carpet and Upholstery Cleaning for all your Carpet, Floor and Upholstery Cleaning needs. We offer affordable carpet cleaning services for both residential homes and business offices throughout the Birmingham AL metro area. We realize that our busy customers don't have the time or money for anything but prompt courteous service at a great rate. And, that is exactly what we offer! We have built our entire carpet cleaning business on providing excellent services at great rates. This is why we have so many 5 star reviews on Google and once you have tried our services you will want to stay with us.
Here is what you can expect from Heaven's Best Carpet Cleaning:
Great Rates
Superior Service
No Hidden Fees
Environmentally Safe Products (Safe for Children, Elderly and Pets)
Free Estimates
Trained & Certified Technicians (Certified by the Institute of Inspection Cleaning and Restoration Certification)
Low Moisture Cleaning Process – Carpets will be dry quickly, in about 1 hour
Heaven's Best Carpet and Upholstery Cleaning is a small family-owned and run company, so we have less overhead than many of the larger carpet cleaners. Therefore, we are able to provide excellent customer service and great rates. We care about all our customers and want you to continue using us forever. We are locally owned and operated and we are active members of the community. Along with providing a great carpet cleaning value, we also volunteer at organizations such as the Salvation Army and help out with our community. We are dedicated to providing excellent service to our customers and living up to our name "Heaven's Best."
So, don't wait any longer to have your carpets, floors or upholstery cleaned. If you want Affordable Carpet Cleaning Company in Hoover AL, call Heaven's Best today at (205) 618-9150 to schedule an appointment or a FREE ESTIMATE. Your carpets will look and smell great and be dry in about 1 hour!

Contact Heaven's Best to schedule an Appointment or a FREE ESTIMATE