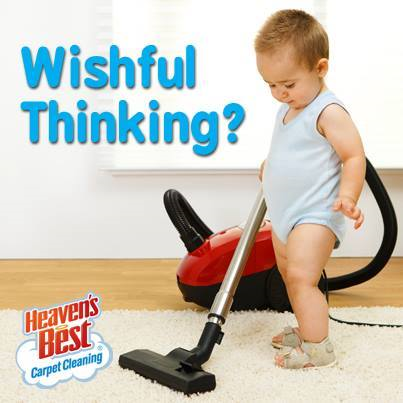 If you are looking for Affordable Carpet Cleaning in Birmingham AL, Heaven's Best Carpet and Upholstery Cleaning is the answer. It might be nice to think that your child could vacuum and get your carpets cleaned really well, but that is probably not going to happen. We love kids at Heaven's Best and we know they can often make more messes than they clean up. This is why we offer great rates and excellent customer service. Busy families and parents don't have the time or money for anything but prompt courteous service at a great rate. And, that is exactly what we offer! We have built our entire carpet cleaning business on doing just that and so almost all our customers are repeat customers.
What you can expect when you call Heaven's Best Carpet Cleaning:
• Prompt & Courteous service
• Licensed & IICRC Certified Firm (Certified by the Institute of Inspection Cleaning and Restoration Certification)
• IICRC-trained Technicians (Trained and Tested by the Institute of Inspection Cleaning and Restoration Certification)
• $2 Million Liability Insurance Policy (to insure we do not harm anything in your home)
• Low Moisture Cleaning Process – Carpets will be dry in about 1 hour
• Great Specials & Rates
• No Hidden Fees
• Environmentally Safe Products (Safe for Children, Elderly and Pets)
• Free Estimates
We at Heaven's Best understand that when someone is looking to get there carpet cleaned, they are looking for a good service and a reasonable price. We are a small family-owned and run company, so we have less overhead than many of the larger carpet cleaners. Therefore, we are able to provide excellent customer service and great rates. We care about all our customers and want you to continue using us forever. We are locally owned and operated and we are active members of the community. Along with providing a great carpet cleaning value, we also volunteer at the Salvation Army and try to do our part to help out in our community. Stephen Mobley purchased our Heaven's Best franchise in 2012 after retiring from 18 years of service in the US Marine Corps. He brings the same Marine values of honesty, integrity, dependability and pride with him to his business. So, if you are looking for affordable carpet cleaning in Birmingham AL, call Heaven's Best at (205) 618-9150. Your carpets will look and smell great and be dry in about 1 hour!

Contact Heaven's Best for our Current Carpet Cleaning Specials