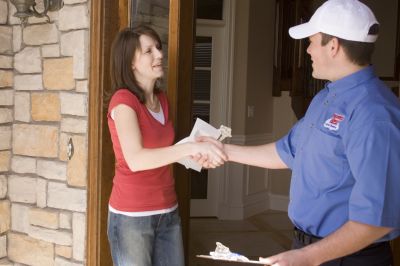 This article offers 7 Reasons Why Hiring Heaven's Best Carpet & Rug Cleaners Is the Best Way to Care for Your Home. We think after you see and hear how wonderful our services are, you will call us to schedule an appointment. Here are the 7 Reasons:
Low moisture carpet cleaning process – Our cleaning process is low moisture which means we use less water on your carpets so they do not get as wet and they do not stay wet for hours or even days. Your carpets will be thoroughly clean and dry in about 1 hour with our process. You don't have to wait around forever to walk on your carpet. You can get back to your life and the things that really matter to you quickly.
Environmentally safe cleaning products – All of our cleaning products are environmentally safe. This means they are safe for you, your children, your family, your pets and the environment. You do not have to worry about your children or pets sitting on the carpets after we clean them. Your carpets will be thoroughly cleaned, and safe to sit on, and the air is safe to breathe after a Heaven's Best cleaning.
IICRC certified – Heaven's Best Carpet & Rug Cleaners is an IICRC certified firm. What does this mean? This means that we have passed all the stringent standards set out by the IICRC on how we run and conduct our business professionally. IICRC standards include honesty, integrity, and competency in Carpet Cleaning and dealing with consumers. We also have measures in place to deal with any consumer complaints.
Licensed and Insured – Heaven's Best Carpet & Rug Cleaners carries all the required licenses and insurance. We also carry a $2 million liability policy to cover any accidents that could possibly occur in a customer's home or business.
5 Star Reviews – Heaven's Best customers love us and our services and they are not afraid to talk about us to their friends and family. They also like to tell others about our services. This is why we have so many 5 Star reviews on Google. Check out our reviews here.
Excellent Customer Service – We at Heaven's Best go out of our way to help our customers. We try to make our carpet cleaning service an enjoyable process rather than a burden to you. We love kids, pets and families and we treat your family and home with respect and courtesy.
Great Rates – So, you are probably thinking that with all these great benefits, are you going to have to pay more? The answer is NO! Along with offering excellent services, we also offer Great Rates. We are a small family run business. Because we are small, we do not have massive overhead like other companies. Therefore, we are able to offer you very good rates and the best value for your money.
Why not call us now at (205) 739-1880 for our current specials? You will be amazed at how inexpensive it is to have your home's carpets cleaned. These are just 7 Reasons Why Hiring Heaven's Best Carpet & Rug Cleaners Is the Best Way to Care for Your Home. Call Heaven's Best now: (205) 739-1880

Contact Heaven's Best to schedule an Appointment