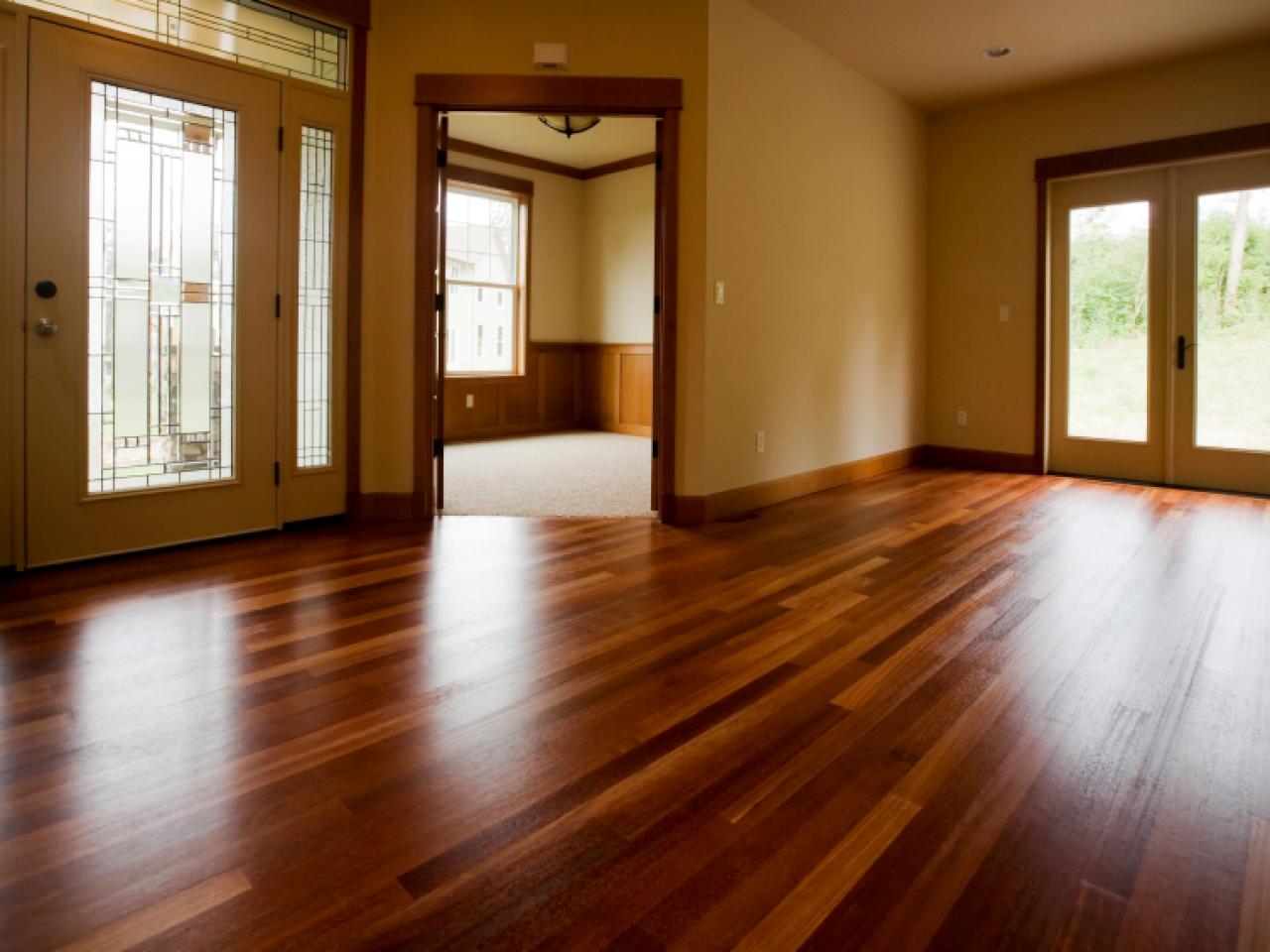 Have your Hardwood Floors lost their Shine in Birmingham, AL? Here are 6 Steps Heaven's Best uses to bring back Shine to your Hardwood Floors in Birmingham, AL. Even though you may be trying to keep your hardwoods clean and shiny, they may be starting to look dull and dingy. There are several reasons for this. Dirt, dust and moisture can accumulate at your door ways and in your traffic lanes. And, even if you are sweeping, vacuuming and cleaning them regularly, they still can start to show wear. Heaven's Best is here to help. We have a unique Hardwood Floor cleaner and process that will bring new life to your hardwoods.
As you already know, Hardwoods are not cheap. To preserve your investment, experts recommend they be cleaned 1-4 times a year depending on the level of traffic. Heaven's Best can help with this task. We have a multi-step process that will not only clean them but will help protect them. Here are the 6 steps we go through to ensure your Hardwood or Laminate Floors are completely cleaned and renewed.
Commercial Vacuum – Before we start cleaning, we always vacuum with our strong Commercial Backpack Vacuum.
Sweep & Dust – After vacuuming, we Sweep and Dust your floors to remove any remaining dry dirt and dust.
Proprietary Hardwood Floor Cleaner – Next, we apply our unique Hardwood Floor cleaner, specifically designed to clean Hardwood and Laminate floors.
Buff Out – Now, we take our Buffers and several different textured pads and we Buff out your floors.
Sweep & Dust Again – We Sweep and Dust your floors again to ensure there is nothing left on the floors.
Protective Coating – Finally, we apply a Protective Coating to your floors. You can choose from either a High Gloss Shine or a Low Gloss, Matte look.
Give us a call at (205) 739-1880 for a FREE ESTIMATE. If you know the measurements of the area that needs cleaned, we can give you a quote over the phone. But, normally we will send out technician to come measure and give you the exact estimate. Schedule now at (205) 739-1880 for the 6 Steps Heaven's Best uses to bring back Shine to your Hardwood Floors in Birmingham, AL.

Contact Heaven's Best for a FREE ESTIMATE or to Schedule a Hardwood Floor Cleaning