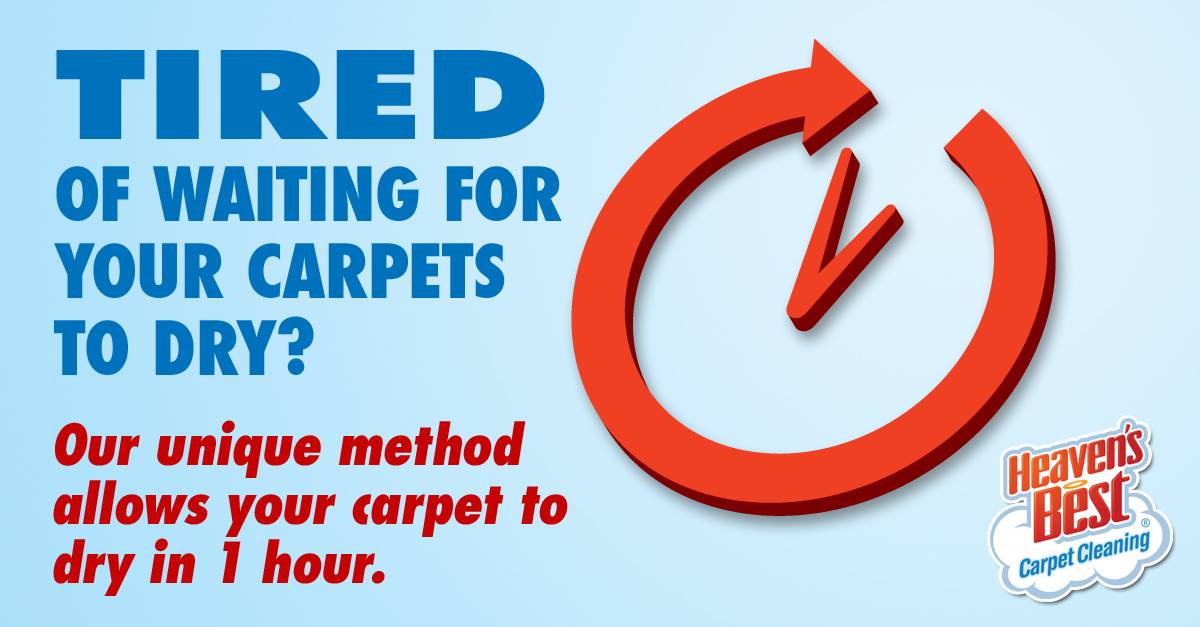 Are you looking for someone to clean your carpet or upholstery, but don't know who to call? If you are, we suggest you give Heaven's Best a call at (205) 739-1880. Here are just 6 Reasons Heaven's Best is the Best Carpet Cleaner in Helena, AL.
1. Family & Veteran Owned
Heaven's Best Carpet & Rug Cleaners began serving customers in the Birmingham, AL metro area a few years ago. Stephen Mobley decided to open up Heaven's Best when he saw a need for low-moisture carpet cleaning in the Helena and Birmingham area. After retiring from the USMC, Stephen was looking for a business where he could transfer his strong military values of honesty, integrity and commitment. Heaven's Best gave him the opportunity to provide his customers with his incessant ability to clean. While in the Marine Corps, Stephen learned how to "field day" any room to precise standards. This ability to clean came in quite handy for his carpet cleaning business. And, along with his wife Annie, they decided to open up a Heaven's Best Carpet Cleaning Franchise in the Helena area.
2. Superior Cleaning Products and Process
Stephen was impressed by how well Heaven's Best cleaning products worked, as well as how clean and fresh they smelled. The Heaven's Best cleaning process also produced excellent results.
3. Low-moisture Cleaning Process
The Heaven's Best Cleaning Process uses less water to clean your carpets, so most carpets are dry very quickly, in about 1 Hour! You don't have to wait hours or even days for your carpets to dry. This means you can get on with your day and your life in no time after a Heaven's Best carpet cleaning. And, with Heaven's Best unique low-moisture process, you will not have to worry about a moist carpet all day or mold or mildew developing in your carpet pad.
4. Great Low Rates
Because we are a small family run company, with low overhead, we are able to provide great low rates. You will find that our superior service plus our low rates make us the best value for your money throughout Helena and the Birmingham, Al metro area. But, don't take our word for it; check out our 5 Star Google reviews.
5. FREE CITRUS DEODORIZER
One of the perks we provide our customers with is FREE Citrus Deodorizer. Instead of charging extra, we just include it in with our multi-step cleaning process. We believe you want you carpets to look and smell clean, so we give you FREE CITRUS DEODORIZER with every cleaning.
6. Guarantee
If all this is not enough, you can rest assured "we put our money where our mouth is." We don't just say it, we guarantee our work. If a spot or stain that we cleaned comes back within 30 days, we will come back and clean it again, no questions asked! Heaven's Best stands behind our work, because we want you to have a "Heaven's Best" Cleaning as well.
These are just 6 reasons Heaven's Best is the Best Carpet Cleaner in Helena, AL. Check out our website to see even more reasons to call Heaven's Best. Why not call us today to schedule a Carpet, Upholstery or Floor Cleaning at (205) 739-1880? Along with a great value for your money, we also have excellent customer service. Heaven's Best Carpet & Rug Cleaners is a professional carpet, upholstery and floor cleaning company serving Helena and all of the Birmingham, AL metro area. Call Heaven's Best now at (205) 739-1880, or fill out the form below to contact us.

Contact Heaven's Best to schedule a Carpet, Floor or Upholstery Cleaning