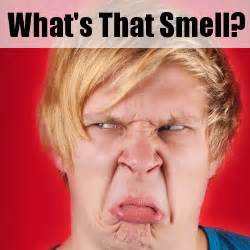 Whether it be an old carpet, a new pet, or simply being too busy to clean, carpet odor catches up to the best of us. Here are 5 Ways to Reduce Carpet Odors from your home in Birmingham, AL.
Carpet odor is usually brought on by the long term build-up of residue and dirt, which settles into your carpets and gets packed into the carpet fibers and padding. This gives root to seemingly unknown, strange smells that you may not even notice because you have become "nose blind" to them. If you are having house guest, they may notice the smells the minute they enter your house. Not a good thing if you want to make your guest feel welcome. So, what can you do? Well, here are 5 Ways to Reduce Carpet Odors in Birmingham, AL.
Thankfully, there are many easy ways to rid carpet of odors. However, keep in mind that most DIY solutions are spot treatments and one-time fixes. The best and most effective way to permanently clean your carpet is to contact a professional carpet cleaner like Heaven's Best Carpet & Rug Cleaners for a thorough deep cleaning.
1. Baking Soda Solution
First, baking soda, an old trusted remedy for any odor/stain issues around the home. If you have a particular area that carries a smell, then use pure baking soda as a spot treatment by sprinkling a generous amount of it on the smelly area. Rub the baking soda in and leave it for a few hours or overnight (depending on strength of the odor). The baking soda will absorb odors and excess liquid. Vacuum the problem area to remove the baking soda, and repeat the treatment until the odor is reduced or eliminated altogether.
2. Vinegar & Water Spray
Vinegar is a very good choice if you have pet related odors. You can simply spray a vinegar and warm water mixture on and around problem areas. The vinegar/warm water mixture will neutralize the smell in a matter of hours.
3. Vodka, really!?
That's right Vodka! Any cheap vodka variety will serve as an option for removing carpet odors. The alcohol content in vodka helps to eliminate bacteria and can also be used as a natural stain remover- catching two birds with one net. Just mix vodka with water in a spray bottle and spritz the problem areas. Also, you can use vodka as a spot cleaner on stains, simply spray a bit of vodka on top, then allow it to act for 10 to 15 minutes and use paper towels to absorb excess moisture. Vacuum clean the carpet and you are done.
4. Essential Oils
Essential oils have become a staple for DIY cleaning solutions, and they work very well because they are natural microbial deterrents. You can use them alone or you can mix them in with other cleaning products to give the scent of your choice. Mix warm water, baking soda and your favorite essential oil to may a very effective spot treatment paste. To maximize deodorizing properties, here are some great combinations:
Jasmine and orange
Peppermint and tea tree,
Mint and orange
Rosemary and lavender
Pine and tea tree
For a standalone oil option, consider lemon oil. These natural solutions will help mask odors, and are great for quick carpet odor fixes.
5. Trusted Over-the-Counter Products
Most pet owners are familiar with these conventional over-the-counter carpet deodorizing products such as:
Carpet Fresh Spray
Oxi Clean Pet Fresh Carpet Odor Eliminator
Febreeze Carpet Deodorizing Powder
All of these products work well and can be found at your local convenience store, or online.
Before purchasing or making any products, locate the source of the odor (mold, dirt, pets, foot traffic, cooking, etc.). It is important to find the actual source of the odor. If you are having problems finding the source, or if you have tried all the methods above and you still have an odor problem, it is time to call the professionals. Heaven's Best Carpet & Rug Cleaners has even stronger cleaning solutions and deodorizers, so we can find the source, thoroughly clean the culprit of the odor, as well as all of your carpets. We also have professional strength spot cleaners that can work on just about every stain or odor you have. And, with all our carpet cleanings, we offer our FREE CITRUS DEODORIZER. This deodorizer is an all-natural citrus based product that has a very clean, fresh smell. It will make your carpets, as well as you home smell fresh and clean.
So, let's face it, some carpet odor removal jobs are just too big for home remedies or over the counter deodorizers. If you have tried these 5 Ways to Reduce Carpet Odors in Birmingham, AL, and you still smell something funny, give Heaven's Best a call at (205) 739-1880. Let the professionals at Heaven's Best come out and clean and deodorize your carpets and your upholstery. We will give your carpets the care they need to totally eliminate carpet odors and stains. Call us now at (205) 739-1880, or use the form below to contact us.

Contact Heaven's Best to schedule a Professional Carpet or Upholstery Cleaning