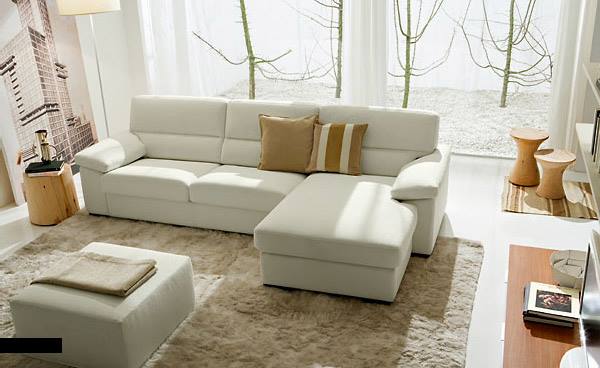 Every year when January rolls around you vow to lose weight, save money or spend more time with family and friends. But rarely do we set goals for our homes. Here are 5 New Year's Resolutions for your Home from Heaven's Best Carpet Cleaners of Birmingham AL.
In the spirit of new beginnings, try these 5 simple tips to make your home a more beautiful, efficient, clean and green place in the coming year.
Streamline the stuff - One of the best and least expensive ways to feel better about your home is to clear it of clutter. Every year we acquire a mountain of stuff. Without some regular purging, cabinets and drawers get jam-packed and it becomes hard to find the things you use and enjoy the most. Clutter makes your house look dated and dirty.
Make your home safe and sound -
Check your house for radon. This colorless, odorless gas causes about 21,000 lung cancer deaths each year from the radioactive particles it traps in your lungs as you breathe, according to the U.S. Environmental Protection Agency. One in every fifteen homes has elevated levels. And with test kits costing as little as $20 at your local hardware store, there's no reason not to get right on that. Also, check your fire detectors and install new batteries. While you're at it, install a carbon monoxide detector on every bedroom floor in addition to fire detectors. If a chimney flue or furnace vent gets blocked or leaks, carbon monoxide could back up in your house and kill you. Like a radon test, this is a small investment — $40 or more — for such an important safeguard.
Also, check your dryer vent and ducts behind the dryer. Make sure they are clean. Lint may seem innocent, but it's highly combustible, according to the U.S. Fire Administration, accounting for more than 15,000 building fires a year.
And, having your carpet cleaned helps get rid of dirt and dust that can contribute to asthma and allergies. If you haven't had your yearly Carpet Cleaning, call Heaven's Best Carpet & Rug Cleaners now at (205) 739-1880 to schedule. Having your carpets cleaned will help make your home look and smell clean and fresh also.
Shrink your bills (and your carbon footprint in the process) - The best way to shrink your bills and also go green is to cut your energy usage in your home:
Remember your mom's advice and switch off the lights when you leave a room.
Turn off your heater/air conditioner when you leave the house and dial your heater down to 55 degrees at night.
Install compact fluorescent bulbs and low-flow showerheads.
Try drying some of your clothes on the line and wait for the dishwasher or washing machine to be full before you run them.
Turn off your power strips and/or set your home computer to revert to sleep mode when not in use.
Water your yard less and put in drought-tolerant landscaping like mulch to hold in moisture.
Compile a weekly system for keeping your house clean - Here are a few tips for keeping the mess under control.
Daily: Dishes go in the dishwasher every night - no excuses! Dirty clothes go in the hamper and jackets or clean clothes are hung in the closet. Put everything back in its assigned place.
Weekly: Clean your entire house, using these tips:
Keep all of your cleaners, as well as rubber gloves and spare cleaning cloths - in a portable carryall that moves with you from room to room.
Stash cleaning implements such as a toothbrush, scraper, sponge, a few cleaning cloths and plastic bags in a builder's apron that you wear when you clean. Hook your glass cleaner and all-purpose cleaning spray on the loops to keep your hands free as you work around the room clockwise, cleaning from high (cabinets) to low (floors.)
Focus on one type of cleaning at a time. Wipe down fingerprints on all of the cabinets, for instance, before moving on to spraying and wiping counters. Then move on to windows and mirrors and appliances. Once that's done move on to sweeping and then mopping floors. Remember, Heaven's Best also offers Hardwood floor cleaning and polishing and Tile and Grout Cleaning and Resealing. If your floors are looking dull, it may be time to have them professionally cleaned.
For optimum efficiency, enlist the help of your family. If you can, divide the jobs among at least three parties: One of you can do the dusting/vacuuming and changing beds, the other can do the bathroom cleanup, leaving only the kitchen and trash emptying for you to handle. If everyone helps, you can get the whole house done in 45 minutes, leaving more time on the weekends for fun.
Rearrange your rooms for entertaining - Each year most of us vow to spend more time with family and friends. To make you feel like inviting people in, why not rearrange your rooms so they are more conducive to entertaining?
One easy update that makes your home seem more "finished" is the addition of plants. They in new energy and help clean the air, and they are a great way to decorate on a budget.
Pulling out a new accent color from your existing decor can make the whole room seem fresh. Pick an underused color in the room and add more of it in the form of a new pillow or throw to update your look. A colorful area rug or runner can also help anchor your space. And, remember Heaven's Best Carpet & Rug Cleaners also cleans area and oriental rugs. So, if you just want to freshen up your room, call us to have your rugs cleaned at (205) 739-1880.
Rearrange your furniture so it is oriented in conversation groups and not just facing the television. This costs absolutely nothing and will make your room look new and fresh.
Finally, remember to call and schedule your Yearly Carpet Cleaning. This is one of the easiest ways to make your home smell clean and fresh for the New Year. Heaven's Best Carpet & Rug Cleaners uses all natural Citrus Cleaning products, so your carpets will not only look clean your whole house will smell clean and fresh. Try these 5 New Year's Resolutions for your Home from Heaven's Best Carpet Cleaners of Birmingham AL, and call us today at (205) 739-1880, or fill out the form below to schedule an appointment.

Contact Heaven's Best to schedule your Yearly Carpet Cleaning