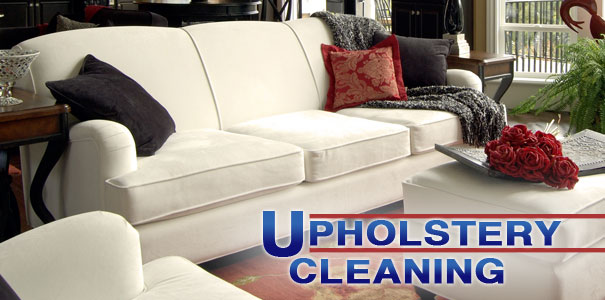 Here are 5 Easy Tips to help maintain your Upholstered Furniture at your residence in Hoover AL. Using these easy tips will ensure you have great looking furniture all year round.
1. Select the Right Fabric – Be careful when you purchase your furniture. Beware of fabrics coded "S" which means "Dry clean only." Give yourself an advantage by buying the right fabric that is easy to clean and maintain. We at Heaven's Best Carpet Cleaning recommend furniture that is labeled with a "W" or "WS" cleaning code. This means that the fabric can be cleaned with a water-based cleaning solution which makes it easy to clean. If you choose the right fabric it will make maintaining it much easier and it will help to extend the furniture's life. But, don't worry if you have furniture that has a cleaning code of "S." The "S" code means that the furniture can only be cleaned using Dry Cleaning Solvent. Even if you have Dry Clean Only furniture, Heaven's Best has you covered. We have a Dry Clean Only Upholstery Machine and we can clean your Dry Clean only furniture. We are one of the few cleaners in the Hoover and Birmingham Alabama areas that can actually clean Dry Clean only items. So, give us a call if you need either type of cleaning.
2. Protect Your Fabric – Having Fabric Protection or Scotch guard applied to your furniture immediately after purchasing it will help it stay clean longer. If you need someone to apply the Fabric Protection, call Heaven's Best Carpet and Upholstery Cleaning at (205) 739-1880. We have an excellent fabric protection product that will help keep your sofas and chairs looking great for a long time, and our prices are much less than doing it yourself.
3. Rotate the Cushions – This is a simple "no-brainer" tip, but not something we think about. You can easily extend your upholstered furniture's life by periodically turning over the loose cushions. This easy maintenance method allows for an even distribution of wear and tear and your cushions won't develop indentations right away. Caring for cushions by fluffing them also helps keep them in shape.
4. Vacuum your Upholstery – This is another easy tip that you may have forgotten. Just like vacuuming your carpet helps maintain it and extend its life, vacuuming your upholstered furniture weekly will help remove dust and surface soil. This also prevents dirt from becoming embedded into the fibers. You can also use a brush to gently whisk the dirt away. Make sure to always use a soft bristled brush so that you don't snag the fabric.
5. Spot Clean – As soon as you get a spot, try to blot it up. While regular care does a lot for your upholstered furniture's maintenance, accidents will happen. Blot any spills immediately with a clean towel: never rub, but blot gently. Sometimes this is enough to get rid of the stain completely, especially if the fabric has been pre-treated with a fabric protector. If you need something a little stronger than water to get rid of a spot, Heaven's Best Professional Strength Spot Remover works great on upholstery as well as carpets. If you need a bottle, call us at (205) 739-1880. Once you purchase a bottle of our spot remover, we will refill the bottle for life. So, it is a great value as well.
If you follow these 5 Easy Tips to maintain your Upholstered Furniture in Hoover AL, you will help to extend its life. And, don't forget to have your upholstery professionally cleaned at least every couple years. Call Heaven's Best Carpet and Upholstery Cleaning at (205) 739-1880 for our current upholstery cleaning specials. We can clean all your upholstered furniture including items that are Dry Clean Only. Give us a call today at (205) 739-1880to schedule an appointment or use the form below to request an estimate.

Contact Heaven's Best for our Current Specials or to schedule an Upholstery or Carpet Cleaning