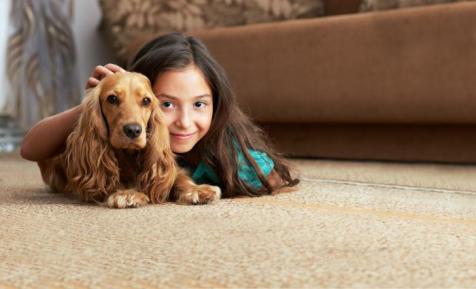 Leading carpet manufacturers in the US recommend carpet cleaning every 12 to 18 months under normal circumstances and much more often for busy or high traffic areas. Actually, they often suggest scheduling a routine cleaning each three to four months for busy homes with little ones and pets.
If this sounds like a lot of carpet cleaning, here are 4 good reasons to have your carpet regularly cleaned in Birmingham AL:
Reason 1: Expertise & Expertise
Qualified carpet cleaners like Heaven's Best are:
Trained to identify the best pretreatments, solutions and cleaning methods required to remove ground-in dirt or deep-seated stains.
Familiar with different carpet construction and fiber types, which determine what cleaning compounds and methods will be most effective without causing damage.
Knowledgeable about cleaning formulas and know which ones work best in which situations.
Heaven's Best has industry certifications from the IICRC (Institute of Inspection, Cleaning and Restoration Certification) that reflect expert training in carpet cleaning methods, restoration, mold and mildew prevention, and much more.
Reason 2: Equipment & Methods
Experienced carpet cleaners like Heaven's Best have access to:
The right equipment, tools and cleaning formulas to tackle the job and do it right and well.
Pretreatment and cleaning solutions that are more efficient and effective than over-the-counter formulas.
Specialty treatments that resist spills and stains, protect carpet fibers, reduce cleaning demands and extend carpet lifespan.
Powerful vacuums that effectively remove trapped dirt, allergens and pollutants such as animal dander, cockroach droppings, and soil contaminated with lead or petroleum.
Powerful equipment that removes moisture, accelerates drying time, and prevent mold and mildew growth.
Reason 3: Protect Your Investment
Qualified carpet cleaning from Heaven's Best can:
Extend carpet longevity and protect your investment by removing dirt and grit that over time damages pile and backing.
Preserve your carpet's integrity by avoiding formulas that cause yellowing, bleaching or visible light spots.
Help you avoid cleaning methods that shorten carpet lifespan, cause shrinking, stretching or matting.
Reason 4: Additional Advantages
Experienced carpet cleaning companies like Heaven's Best:
Can clean and deodorize your carpets efficiently and effectively, which saves you time, energy and effort.
Offer a green cleaning methods that are environmentally safe.
Heaven's Best cleaning products are safe for you, your children and your pets.
Heaven's Best also offers additional cleaning services (such as upholstery, hardwood floors, and tile and grout cleaning), which can solve some of your toughest home cleaning challenges.
Heaven's Best provides industrial strength cleaning services for your home.
We at Heaven's Best Carpet & Rug Cleaners have extensive experience in Birmingham, AL cleaning Carpets, Tile Floors, Hardwood Floors and Upholstery. Keep in mind these 4 good reasons to have your carpet regularly cleaned in Birmingham AL and give Heaven's Best a call today at (205) 739-1880. And last, but not least, Heaven's Best has Great Rates. Call us at (205) 739-1880 for our current specials on carpet cleaning.

Contact Heaven's Best for our Current Carpet Cleaning Specials