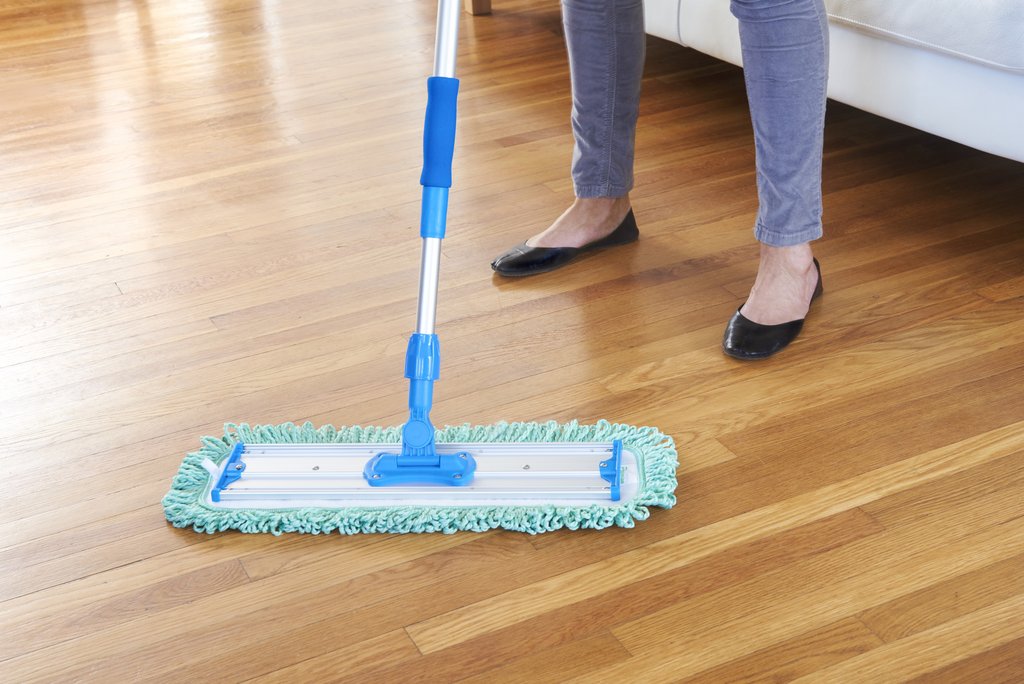 Here are 4 very simple tips to keep your Hardwood Floors looking great in Birmingham, AL. It doesn't really take much.
Use the right tools.
All you need to keep your Hardwood Floors clean is a microfiber mop and a good natural hardwood floor cleaner like Bona hardwood floor cleaner. Using a mop with a machine washable, microfiber pad for dusting and cleaning is a great way to save money. Microfiber mops have something called electrostatic action which actually attracts dirt, particles and common household allergens, so you will pick up more dirt.
Things to avoid.
In the past we have recommended using vinegar and water on your hardwoods as a cheap substitute for more expensive cleaning products. We are learning that vinegar may not be as good an idea as we once thought. Large companies, like Bona say that cleaning your floors with vinegar is actually a bad idea. Cleaning floors with vinegar is a bad idea. They say you should not use water and vinegar, soap-based cleaners, wax or even steam cleaners on your hardwood floors. Vinegar and water dull the floor's finish over time, while soap and wax leave residue. Steam cleaners put heat and excessive water on your floor, which can lead to cupping and long-term damage
Use Rugs or Floor Mats for Extra protection.
Place mats or rugs at all your entryways or your heavy traffic areas. This will help to minimize the amount of dirt and debris that gets onto your hardwood flooring. Dirt and dust from shoe traffic over years can actually scratch, fade and you're your hardwoods. When you are looking for rugs or mats to put down on your hardwoods, make sure you purchase ones that are designed for wood floors. Some rubber-backed mats can actually trap moisture and could damage your hardwood floors. So, be careful you put down the right ones!
Clean High Traffic Areas More Often.
When you are coming up with your hardwood floor maintenance routine, keep in mind that the overall use of your floors will dictate how often you need to clean. High-traffic areas may need to be mopped or polished more often than areas that get less-use. So, keep that microfiber mop and your bottle of spray cleaner in a convenient location. This will make it much easier to grab them to do a quick cleaning on those more trafficked areas.
If you follow these 4 simple tips to keep your Hardwood Floors looking great in Birmingham, AL, your Hardwoods will look great for many years. And, if your Hardwoods have been neglected and you need some help getting back in shape, give Heaven's Best Carpet Cleaners a call. Along with cleaning Carpets, we also clean, buff, polish and wax Hardwood Floors. We can make your Hardwoods shine again! Give us a call at (205) 739-1880 to schedule a Free Quote. Don't keep looking at dull floors. Let us help you make them look great again. Or, use the form below to contact Heaven's Best Carpet Cleaning for a Free Estimate.

Contact Heaven's Best for a Free Quote on Hardwood Floor Cleaning & Polishing