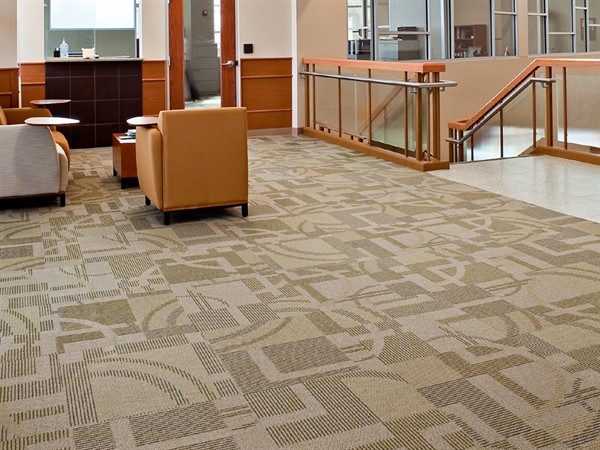 Heaven's Best Carpet & Rug Cleaners offers these 4 Simple Tips to Maintain Clean Carpet at your Office of Facility in Birmingham, AL. Maintaining clean carpets at your business can help enhance the overlook and feel of your office or facility. Having dirty carpets can send the wrong message to customers or clients. Clean carpets will help ensure your customers do not think you lack focus on detail when they come to your business. Here are 4 Simple Tips to help:
1.Vacuum
Vacuuming is definitely the simplest and easiest method to maintain clean carpets and to extend the life of your carpet. Regular vacuuming is crucial to in preserving the life and beauty of your carpet. And for high traffic areas, you should vacuum much more often, even daily.
2.Interim Maintenance
Interim maintenance includes regular carpet cleanings that concentrates on your high traffic areas and help to refresh you carpets with a low moisture cleaning. Here is where Heaven's Best can help. We can set up an affordable maintenance schedule to ensure your carpets look great all year round.
3.Yearly Professional Carpet Cleaning
You definitely need to schedule a yearly professional carpet cleaning for all your carpeted areas. Even if you don't need quarterly cleanings at your business, yearly professional carpet cleanings are recommended by all the carpet manufacturers. This will help get rid of the deepest, ground-in dirt residing inside your facility's carpet, and will ensure your carpets will last longer.
4.Spot Removal
Coffee and soda spills just seem to appear in office carpets. Spots and stains happen in just about any environment; however the most significant factor to maintain them is to treat the stain as soon as you notice it. The longer stains remain in carpet, the harder it is to get them out. So, for drink spots and spills the best thing you can do is to absorb the stain with a clean towel or paper towels as soon as it happens. If you have a really bad stain, give Heaven's Best a call at (205) 739-1880. We have professional strength spot removers for just about any stain you have. And, while you are at it, you may want to schedule your yearly Carpet Cleaning.
If you follow these 4 simple steps, you will keep your carpet beautiful and lasting all through the year.
Commercial Carpet Cleaning Services by Heaven's Best Carpet & Rug Cleaners of Birmingham, AL can help maintain your carpets. We have specialized equipment that can work in any type of office whether you are on the first floor or the 20th floor. Our firm cleans of all types of commercial buildings. Our reputation for great value and service are unmatched in the Birmingham area. We offer the lowest Commercial Cleaning Rates around. So, why not give Heaven's Best a call now at (205) 739-1880 to schedule a FREE ESTIMATE & ANALYSIS of your carpets. There is no fee ever for us to come out and examine and measure your carpets. Give us a call today at (205) 739-1880 to schedule an Estimate or a Cleaning. And, make sure you follow these 4 Simple Tips to Maintain Clean Carpet at your Office or Facility in Birmingham, AL.

Contact Heaven's Best to schedule a FREE ESTIMATE or a Professional Carpet Cleaning