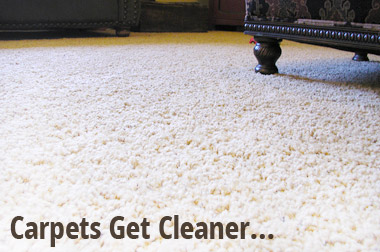 Here are 4 Reasons to Hire a Carpet Cleaning Professional such as Heaven's Best Carpet and Upholstery Cleaning in Birmingham AL. Carpet manufacturers recommend you have your carpets professionally cleaned every 12 to 18 months and more often if you have a lot of traffic. In fact, they suggest a routine cleaning every 3 to 4 months for busy homes with kids and pets.
This may seem like a lot, but as a rule of thumb, you should try to have your carpet cleaned once a year. Here are 4 really good reasons to hire a professional like Heaven's Best.
Reason 1: We have Knowledge & Expertise
Heaven's Best Carpet and Upholstery Cleaners are Carpet Cleaning Experts. Here is why:
Industry Certified by the IICRC (Institute of Inspection Cleaning and Restoration Certification).
IICRC Certification means we are trained and tested to know the best pretreatments, solutions and cleaning methods required to remove ground-in dirt and deep stains.
We are familiar with different carpet construction and fiber types, so we can determine what cleaning compounds and methods will be most effective without causing damage.
We are knowledgeable about cleaning formulas and know which ones work best in which situations.
Reason 2: Equipment & Methods
Heaven's Best has top-of-the-line equipment and proven cleaning methods including:
The correct equipment, tools and cleaning formulas to tackle even the toughest jobs and do them right.
Pretreatment and professional cleaning solutions that are much more efficient and effective than over-the-counter formulas.
Carpet Protection (Scotch guard) treatments that will help resist spills and stains, and protect your carpet fibers. This reduces cleaning demands and will extend your carpets lifespan.
Powerful commercial vacuums that effectively remove trapped dirt, allergens and pollutants, much better than retail vacuums.
Proven cleaning system that sanitizes the carpet and kills dust mites, bugs and bacteria.
Powerful equipment that accelerates drying time to prevent mold and mildew growth.
Reason 3: Protect Your Investment
A Heaven's Best Professional Carpet Cleaning can:
Extend carpet longevity and protect your investment by removing dirt and grit that over time would damage carpet fibers and backing.
Preserve your carpet's integrity by avoiding formulas that cause yellowing, bleaching or visible light spots.
Help you avoid cleaning methods that shorten your carpets lifespan, or cause shrinking, or stretching of your carpet.
Reason 4: Additional Advantages
Heaven's Best Carpet Cleaners:
Can complete a thorough cleaning task efficiently and effectively, which will save you time, energy and effort.
Use a low-moisture process so your carpets will dry quickly, in about 1 hour.
Also offer additional cleaning services (such as upholstery, hardwood floor, tile and grout cleaning), which you can add-on while we are at your home.
These are 4 good Reasons to Hire a Carpet Cleaning Professional such as Heaven's Best Carpet and Upholstery Cleaning of Birmingham AL. If you are in need of a Professional Carpet Cleaning, call Heaven's Best today at (205) 618-9150. Or, use the form below to contact us.

Contact Heaven's Best for a Professional Carpet Cleaning