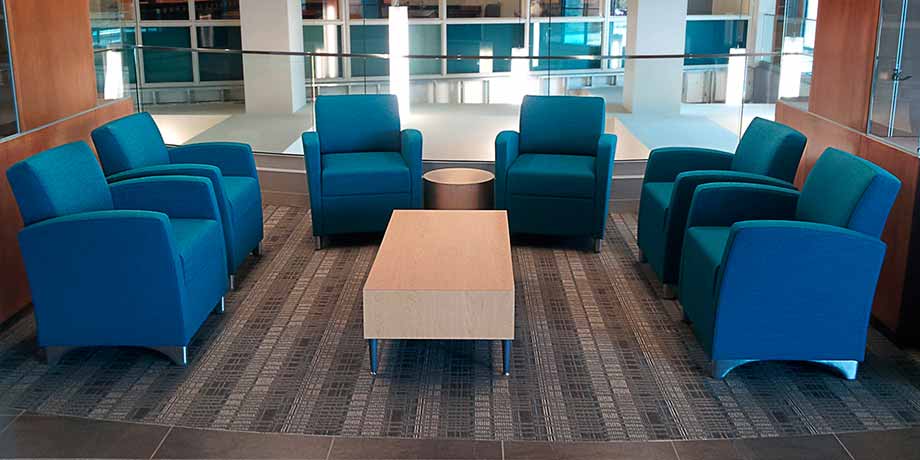 Are your carpets at your office or business starting to show their age? Do you see more spots than usual? Are you noticing traffic lanes in your high traffic areas? If so, you may want to read this short article on 4 Easy Tips to keep your Carpets Clean at your Business or Office in Birmingham AL.
Keeping your commercial carpets clean doesn't have to be that difficult. There are some simple things you can do to keep your carpets looking good that will also help extend the life of your carpets. Keeping your carpets clean at your business will also help to create a healthy work space for your employees and customers.
Here are 4 Easy Tips to keep your Carpets Clean at your Business or Office in Birmingham AL:
1. Put down Entry Floor Mats – Most of the dirt that comes into your business, is from the shoes of people walking into your office. If you put down entry way walk-off mats at all the entrances, it will help keep the dirt from spreading into your building. And the bigger the mats, the better. You will need entrance rugs that are large enough for people to wipe their feet at least a couple times when entering your building. Don't skimp on your floor mats.
2. Clean up Spots and Spills Immediately – If you try to clean up spots or spills as soon as possible, you will avoid the possibility of a permanent stain. If you catch spots right after they happen, you can usually wipe up easily with a wash rag or paper towel and a little bit of water.
3. Vacuum Daily – This is a carpet cleaning secret. Vacuuming daily is the easiest and most effective way to keep your carpet clean and extend its life. Vacuuming can pull up from 90 to 95 percent of all the dry dirt and soil that is in your carpet. By removing dry soil, you keep it from damaging the carpet fibers. Vacuuming daily or regularly is the easiest way to extend the life of your carpet.
4. Finally, have your Carpets Professionally Cleaned - Regular deep cleaning of your carpets on a semi-annual or quarterly basis will help restore your carpet and keep your facility free of dirt, debris and germs. This is where the professionals at Heaven's Best Carpet Cleaning can help. Heaven's Best offers FREE ESTIMATES to all our commercial customers. And, along with our low commercial rates, we also offer Special New Customer Discounts to all our commercial customers.
Why not give Heaven's Best a call now at (205) 739-1880 to schedule a Free Estimate. And, try these 4 Easy Tips to keep your Carpets Clean at your Business or Office in Birmingham AL. Your employees will thank you for making your office look and smell clean and fresh!

Contact Heaven's Best for a Professional Commercial Carpet Cleaning Quote