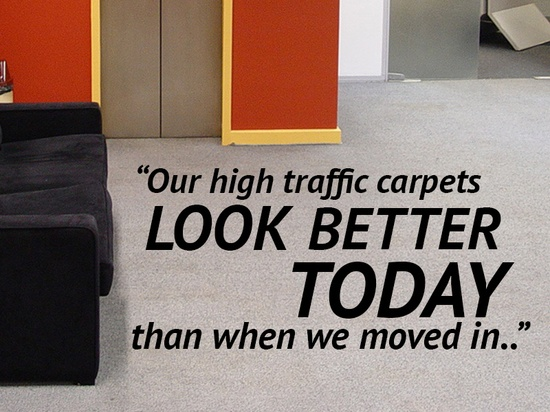 If you are looking for the Best 3 Room Carpet Cleaning Special in Birmingham, AL, Heaven's Best has the best "bang for your buck." We will thoroughly clean and deodorize 3 Rooms of carpet (up to 200 sq. ft. each) for only $87. This is not a half cleaning or a cleaning with just water. This is a complete and thorough cleaning which includes our multi-step process. When you call us for the 3 Room Special, you will receive the following services:
Walk-thru – First, we do a walk through with you, to inspect and evaluate what we are cleaning.
Commercial Vacuuming – Next, we vacuum your carpets with the best commercial vacuum on the market today.
Pre-Spray & Pre-Spotter – We then pre-spray your carpet with a product called Fast Acting Enzyme. This is a natural enzyme that starts to break down organic dirt like food stains and spills and traffic lanes from foot traffic and dirt. We also pre-spot treat any special spots or stains.
Heaven's Best Carpet Cleaning Solution – Next, we spray and clean your carpets with our Heaven's Best Carpet Cleaning Solution. This is an all-natural citrus based cleanser specially formulated to clean carpets. We add a Citrus Booster to our cleaner to give extra cleaning power.
FREE CITRUS DEODORIZER – Finally, we add our fresh-smelling Citrus Deodorizer for FREE, so your entire home will smell clean and fresh.
Carpet Grooming – And, we add one extra item on at the end to make your carpets look great. We rake the carpet so the fibers will stand back up and will dry quicker.
We believe you will be so pleased with our Heaven's Best Carpet Cleaning service that you will want to tell all your friends and family. But, don't take our word for it, check out our 5-star Google reviews. Call Heaven's Best Carpet & Rug Cleaners now at (205) 739-1880 to schedule our 3 Room Carpet Cleaning Special in Birmingham, AL. You will see why we are called "Heaven's Best."

Contact Heaven's Best to schedule a 3 Room Carpet Cleaning Special